19 mistakes to avoid when starting an online tutoring business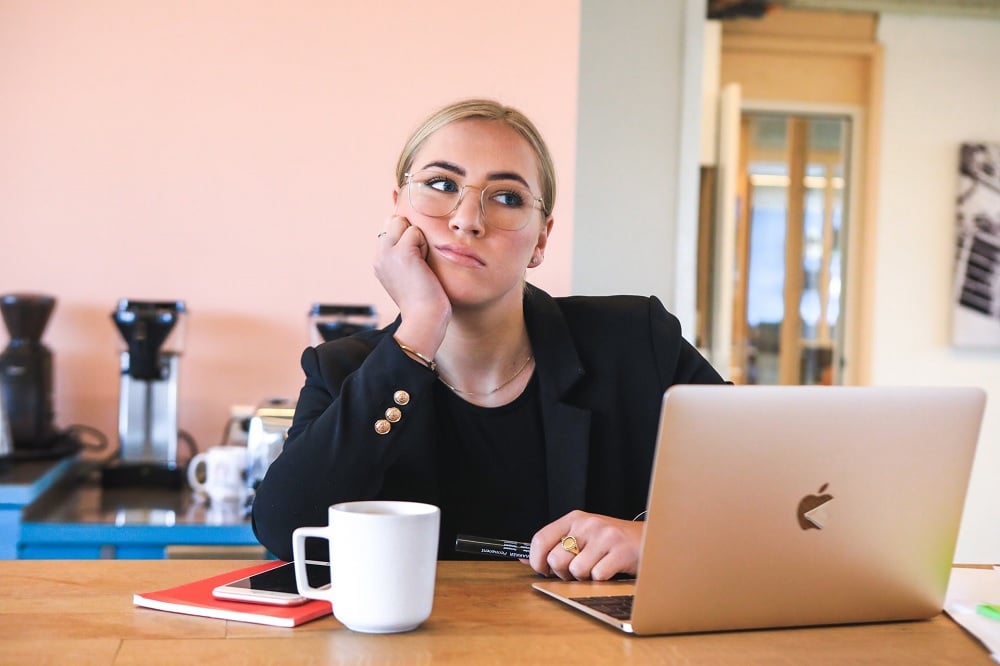 When you start an online tutoring business the enthusiasm is high and rightly so. Online tutoring service is growing at a tremendous pace with thousands of tutors stepping into the fray drawn by the opportunities for self-growth that it presents. But it also means that the competition is stiff and if you don't play your cards right you may not be able to maximize your value in the tutoring business.
There is plenty of material out there telling you how to succeed in the online tutoring business. Tutoring is a straightforward business made even easier by the great number of online tutoring websites. However, there are still a few mistakes that novices tend to make and that is what we want to tell you here. Just remember that tutoring is a client-facing business. Your time is the product, and your tutoring is the service. Your goal as a tutor is to maximize the value you can get for your time through constant improvements to the service. In this article, we want to help you bypass the anxiety and frustration that comes along with a lagging business. For this, it is not enough to learn how to be good at tutoring. You should also know in advance what mistakes to avoid.
Below, we list the 19 most common mistakes tutors make starting and running a tutoring business.
#1 Not setting targets for your online tutoring business

A common mistake made by many beginners in the online tutoring business is to have no targets. If you don't have a target in mind you can't plan your work week or your workday. The online tutoring world is a place where the range of hourly tutoring costs and budget levels is very wide. You will need to know how much to make every month in order to make it sustainable for you. With a target in mind, you can work backward to establish a viable business. Start the process by having a bare minimum figure in mind.
#2 Poor planning before starting online tutoring business

A target is meaningless if it doesn't translate into a work plan. Let's see how that works.
Say, the bare minimum income you need to earn in order to survive is USD 5,000 a month, and a comfortable, sustainable income level for your needs is USD 6,000.
Now, you know that on a weekly basis you'll need to make anywhere between USD 1,250 and USD 1,500.
Let's say your hourly tutoring rate is $30/hour to start with.
That means you need to work for 42 to 50 hours a week. Assuming a 6-day week, you will need to be prepared for 7 to 8 hours of work a day in order to achieve your target earning and still get a day of rest.
Once you know the number of hours, you need to work out how many clients or jobs you need to get in order to clock in those hours. For example, you can take up 7 pupils to teach every day or 14 pupils to tutor on alternate days.
#3 Not having realistic expectations
It's highly unlikely that you achieve your targets all in one day. You need to be patient and play your cards right. Your target numbers will be achieved over time through consistent effort. Many novice tutors drive themselves to frustration by setting unrealistic goals. Avoid such early burnout.
#4 Benchmarking your tutoring rates to that of part-time online tutors
Discovering your price in the online tutoring market isn't easy. So, many early tutors benchmark their rates with that of part-timer tutors. However, part-timers can afford to underquote their hourly tutoring rates. Tutoring is something they do in their spare time as a side sport to pay for their parties, not their utility bills. So, following in their footsteps may land you in trouble. If you are trying to become a full-time online tutor, you will need to make this employment a sustainable one as soon as possible.
How do you decide the right tutoring rates for you? It is okay to begin low, as many do. This will enable you to test the waters and, hopefully, earn a few good reviews too. Some good online tutoring websites have prompts to help you figure out what to charge for a particular job. This is an iterative process, but you should consciously differentiate yourself from part-timers.
#5 Undervaluing prior teaching experience or tutor skills

 You may be new to online tutoring but that doesn't mean you should charge beginner tutoring rates. It would be a big mistake not positioning yourself as an experienced teacher with great tutor skills and leveraging that experience to draw more students and better rates.
#6 Giving discounts to one and all
Many online tutors slash their tutoring rates heavily if a prospective client tries to bargain. This is often out of desperation to bag a contract particularly if you're falling behind in your weekly targets. Thoughtless discounts are a bad idea in the long run. Suppose you are a beginner and you want to get a foot in the door on a tutoring service platform. It may not be a bad idea to capture the client by offering a discount. However, you should bear a few points in mind before offering discounts.
Do not offer discounted tutoring cost to one and all. For example, it makes sense to offer discounts to someone who's going to give you long-term business.
Secondly, know your baseline hourly tutoring rate. When you offer a discounted tutoring cost to a client make sure the baseline rate is clearly communicated.
Thirdly, offer the discount for a limited period only and specify this period upfront.
Fourthly, when the discount period is about to end, politely remind your client about getting back to fair tutoring rates.
Finally, you should learn to walk out of a discussion if you feel you are not valued fairly.
#7 Setting exorbitant prices or tutoring rates

This is the opposite mistake to the previous one some tutors make. Many debutant tutors feel that by quoting a high hourly rate they can comfortably slash it to a fair price if the client bargains for a discount. The trouble with this strategy is that you may never get a chance to offer your fair rates if the client is discouraged from approaching you in the first place. The sensible thing to do on online tutoring websites is always to quote the fair tutoring cost to the student. There's stiff competition on these platforms and clients can easily gauge fair tutoring cost. We strongly discourage this practice.
#8 Not having work policies in your online tutoring business

When you have 7 to 8 hours of work in a day, it's not possible to be effective unless you lay down some personal rules and policies. Here are some best practices in the full-time online tutoring business that will make your tutor-life manageable.
Do not tutor clients on your weekly off days
Do not accept pupils who join the session any later than 15 minutes
Reimburse the pupil if you join later than 10 mins
Do not take clients between shifts or rest periods. That's your time to rejuvenate and prepare for the coming shift.
#9 Hesitating to enforce your own policies
If you have set some policies, you'd better enforce them or they'll be meaningless. Students will register that you do not enforce your own rules. For example, they may insist that you conduct a session on your weekly off days. It may be OK to make an exception for a client if there's a good reason for it. If not, your students will construe that you don't value your policies.
#10 Failing to define your niche tutoring service

In the online tutoring space, your chances of success improve if you carve out your niche in a specific area where your strengths lie. If you are an online math tutor as well as a science tutor, your profile may look a bit all over the place. Even within math tutoring, be sure to highlight the specific topics you have expertise in. For example, you may position yourself as a calculus expert or an experienced algebra tutor, or an SAT test prep tutor. This will fetch you pupils in a targeted way.
On the other side of the spectrum are generalist tutors or all-rounders. Many parents want good generalists to help their children with homework across all subjects. This is often the case at the elementary tutoring level. Now, if this is your niche, be sure to position yourself likewise.
#11 Poor time management
We've already talked about how time is the product when you're offering online tutoring service. If you have to make the best of your time if you want to be effective. At the start of your career in online tutoring services, you may need to put in more hours to meet your target. This is the stage when you will need to be smart about time management. You may burn out otherwise.
In our previous example, we saw how you need to put in 7 to 8 hours of work to make about USD 5,000 – 6,000 per month. This can get very exhausting. So, the smart thing to do would be to split this into two shifts. Further, templatize a few lesson plans. This can help reduce routine tasks and save you a lot of time as you go along. Finally, aim to bring your working hours to a number that you can handle. If you are an absolute beginner in tutoring, this may take some to build your profile to a stage where you can command high tutoring rates.
#12 Not striking a rapport with students
Nothing is better for business than your students loving you. Of course, your qualifications and the instruction style matter. But given the physical distance and the lack of human touch in online tutoring services, the only compensating factor is how personable you are. Routine is your enemy. So, use ice breaker exercises, and instructional games wherever possible. Have a lesson plan so that your delivery is smooth. Use humor and keep the pupil engaged. If you plan to give tests and assessments, make sure that the tough ones are always at the beginning of the session and the easy ones are at the end. This way, the student never leaves a session feeling a sense of failure. Finally, make sure you personalize the lesson for the student.
#13 Not marketing yourself
There are a few things you need to do when you launch yourself on a tutoring services platform. Firstly, publish this on social media and group forums where you're known to people. Your first clients will most naturally be from your immediate circles. So, go as wide as possible in your networks to let them know about your tutoring business. Ask your first set of clients to spread the word amongst their friends as well. Ask your clients to leave you reviews on the tutoring website.
#14 Poor knowledge of technology needed for your online tutoring business

There is quite a bit of technology involved in today's online tutoring business. The first thing to do is to invest in good internet. Make sure you are well versed with audio and video streaming tools, whiteboards, chatting tools, etc. You should know what the potential technical issues are and be prepared with backup plans. Before you use any online tutoring tools in a session for the first time, make sure you've carried out a couple of dry runs to get familiar with it. Without this, you'll fumble during the session leaving a bad impression on your pupil.
#15 Poor knowledge of teaching resources
An online tutor is expected to bring more to the table than what's in the prescribed syllabus. You will need to put in a bit of effort to scour for good supporting materials to make the lesson more interesting. Think audio/video streaming, posters, movie references, books, podcasts, etc., anything to enhance your tutor skills.
#16 Incurring unnecessary expenses
As long as your online tutoring website is well equipped with the communication tools you need for instruction, you don't need to spend on any tools or applications. Beginner tutors often tend to think they need a personal tutoring website and a bunch of fancy teaching resources. A tutoring website is wholly unnecessary unless you want to establish yourself as an independent tutor or an agency. As far as teacher resources are concerned, there are plenty of free ones available that you must certainly spend time exploring. Here is a list of free resource pages to get you started and teacher resources here. Keep it basic. All you need is good internet, a device or a computer with a camera and some stationary.
#17 Not reaching out to experienced tutors
Networking with peers is a great way to understand what to expect from this line of work. You can get really useful insights on tutoring cost, instruction style, marketing, student handling, parent handling, resources, technology tools, etc. If you don't have other online tutors in your network, get on any active online forum for tutors. These are really useful to find solutions to everyday problems you will face as a tutor.
#18 Not upgrading your tutor skills
When required, make sure you add certifications and meaningful qualifications to your profile. By highlighting your tutor skills, it not only creates a good impression of you but also improves the standard of your instruction. This needn't be limited to tutoring certifications. You can explore subject area certifications, student psychology, career counseling, life coaching, etc., to add to your resume. You must have a profile that shows the range of tutor skills you have.
#19 Not communicating with the guardians
This is an aspect relevant for elementary tutors and high school tutors. At this stage, the child's tutoring cost are paid by the parents or guardians. They're equally vested in the student's progress if not more. So, it is imperative that you discuss progress with them regularly. That shows very well in the eyes of parents and may bring you more business through a word of mouth.
Conclusion
There is a lot to catch up on if you are a beginner in the online tutoring business. You need to be patient and consistent. At the start of your career as an online tutor, you may have the good subject knowledge, expertise, and tutor skills. You may even have some teaching experience. But as an online tutor, you will have a new set of challenges to cope with. In addition to teaching, you also have to play a coach, a mentor, and a learning facilitator. Additionally, you have to get comfortable with the use of online tech tools real fast. We hope that this article has prepared you with what can potentially go wrong so that you can pre-emptively work towards avoiding any of these issues. All the best with your online tutoring business!
Related Links
Online Tutoring Business: Top Technology Tools
How to Become an Online Tutor: A Beginner's Guide
How to Qualify for Online Tutoring Jobs