Market Trends a Foreign Language Tutor Must Know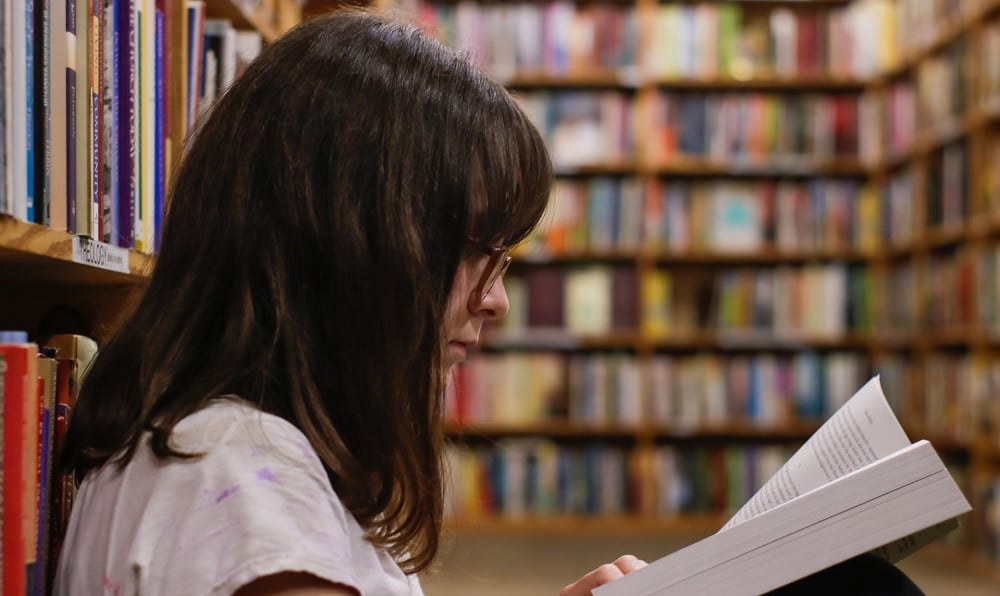 If you are a language expert and want to be successful in the fast-growing foreign language tutoring space, you must have a grip on the market trends in this sector. This sector is growing by leaps and bounds owing to globalization, advances in language learning software & technology, and easy access to mobile devices. As a foreign language tutor, you should also be aware of the attributes a typical student looks for in a language tutor. This will help you cash in on this wave and build a formidable reputation amongst learners on any platform.
Mergers and acquisitions in the language learning space
In September 2020, when the world was wrapping its head around a diabolical virus, something interesting was cooking in the foreign language learning market. A reputed technology-based language-learning solutions company, Rosetta Stone, was acquired by a provider of digital and blended learning solutions for K-12 education, Cambium Learning Group. This was a USD 800 million transactions representing an 87.5% premium on Rosetta Stone's share value. Then in February 2021, Rosetta Stone passed into the hands of another digital learning platform that supports online tutoring in several areas including English tutoring and Spanish tutoring, IXL Learning.
What the deals mean to language tutors
These recent acquisitions reaffirm the conviction that education and learning are going digital. We can expect a lot of M&A action in this space as the sector continues to consolidate. More so, something as intimate to human connection as language learning is going digital as well. The deals are a testimony to the fact that foreign language learning is slated for big growth in the coming years. In fact, on the demand side, several online language tutoring and learning platforms have reported a huge boost to the number of subscriptions in the last year, owing to lockdowns and a pervasive work-from-home lifestyle.
Online language learning market highlights
Market size:
There is a growing demand for foreign language learning across the globe driven by several factors. Research and Markets has analyzed this sector closely. As per their latest report, the global foreign language learning market is expected to grow with a CAGR of 18.7% over the 2020 to 2027 period.
Currently, the online language learning market is estimated to be just short of USD10 billion. The market is expected to grow to $21.2 billion by 2027.
Popular foreign languages:
English language learning dominates the scene in 2020 and will continue to have the largest share of the market in the future. But new favorites are emerging as popular language skills to be acquired. Mandarin Chinese is estimated to have the fastest CAGR in the coming years. This is due to the growing economic integration of China with the rest of the world and the expansion of Chinese corporations across the world. Sources report major gainers to include Spanish and Arabic as well. As a result, language tutors of all types will benefit from this trend. This will include English tutors, Mandarin Chinese tutors, Japanese tutors, French tutors, Spanish tutors, etc.
Learning method:
The online language market has three types of offerings, namely, language learning apps, online language tutoring, and SaaS. SaaS is slated to see maximum growth as people grow more familiar and comfortable with the use of technology for learning. Language apps are very popular amongst business/leisure travel learners who simply want to pick some basics before their trips. Apps are good for self-paced learning on any mobile device. However, the more serious learner will still prefer one-on-one foreign language tutoring. Therefore, the market trends bode well for private online language tutors as well.
Geographies:
If you look closely at the geographies that dominate the growth in online language learning, North America is the prime market for language learning and will remain so in the coming years. The next major geography is Asia where student-driven demand will dominate the language learning market. The APAC market is estimated to see the highest CAGR due to students traveling overseas for higher education.
Learner type:
Compared to organizations, governments, or corporates, much of the demand for foreign language learning comes from individuals. This is driven largely by increased availability and use of mobile devices and easy access to language apps.
Key factors that affect the popularity of foreign language tutoring
Higher education
Higher education is the primary propellant of the online English tutoring market. The reason is, the most select and sought-after universities that attract students from all over the world are either based in English-speaking countries or have their medium of instruction in English. International students often have to brush up on their English reading, writing, and speaking skills in order to improve comprehension and handle coursework effectively. This is a big market to position yourself for if you are looking for opportunities in online English tutoring.
That said, there is an emerging trend amongst western students to pursue degrees in top Asian schools, particularly in China and Japan. Naturally, there's a rise in online Mandarin Chinese tutors and online Japanese tutors. However, the focus is on speaking skills and cultural appreciation rather than reading and writing skills.
Employment opportunities
Business communication skills is a specialized area within foreign language tutoring. This is seen more as a college-to-corporate polishing course than a language learning course. This is an interesting market for online language tutors from all language backgrounds. No matter where in the world one lives, language proficiency is a priority for young people looking for better employment and growth. English dominates the space. However, even if you are an online Japanese tutor or an online French tutor, you'll find that there are young professionals seeking formal/business communication skills.
Globalization
Globalization is the fallout of the internet, and English is the language that holds the internet together. Therefore, the English language is the most impacted by global connectedness. Currently, there is an uptick in demand for English language tutors all over the world. That said, in the last decade the dynamic is slightly changing. Certain non-English languages are getting popular as a fall out of globalization due to the sheer size of native populations that speak them. If you're a Japanese tutor or a Mandarin Chinese tutor you may stand to gain from these shifts in demand.
Artificial intelligence (AI), machine learning, and gamification in language learning
All the top platforms for e-learning languages such as Duolingo, Lingvist, Babbel, Memrise, and Busuu use AI, ML, and gamification very effectively to impart language skills to subscribers. These apps use responsive technologies which can alter the course of learning based on the learners' progress and performance. This has changed the language learning landscape in a profound way reducing the role of foreign language tutors. However, these apps can get someone started but can't do everything that a foreign language tutor can. So, the more serious pupils will continue to seek one-on-one online language tutoring from a language tutor.
Access to devices
We have spoken about how several language learning platforms such as Duolingo, Busuu, Babel, etc., offer highly convenient mobile apps for learning foreign languages. These apps provide a seamless language learning experience through gamification and other novel learning methods. However, local language experts are needed at the back-end to develop the language product. So, this is a job opportunity that language experts can consider.
Affordability
Given the number of apps providing language lessons for free, more and more curious minds are stepping forward to learn a new language. To an extent, these apps have reduced the need to spend money on a foreign language tutor. However, this enthusiasm is a good thing for the language learning industry as a whole, as it certainly expands the pool of foreign language learners. The reason is that the more serious ones will filter themselves out to seek foreign language tutoring services.
The bucket list factor
While travel, employment, and higher education continue to be the main motivations behind language learning, you cannot deny the bucket list factor. One often hears people make statements like, "My Grandpa was French, I've always wanted to learn French". Now, with learning optimized technology in place, it is very easy to find a good online French tutor to check such people off the bucket list. After all, online language tutors are available for all budgets and levels.
Cultural fascination
The enthusiasm to learn a foreign language can stem from a fascination for another culture. In fact, youngsters from the millennial generation are famous for making adventurous higher study and career choices based on this. For example, it is not unusual to come across a person finding work in Argentina for the love of football and salsa. Such a person would likely want to learn the local language from a qualified Spanish language tutor or an online source before heading there.
Qualities valued in a language tutor
In this section, we want to take you through the essential traits of a foreign language tutor and the competencies needed to be successful in this field.
Qualifications
When a non-native speaker seeks a foreign language tutor, the first thing they will want to evaluate is qualifications. If you are an online English tutor, the competition is stiff. So, you will need a strong educational background to stand out. For several other major languages such as Spanish, Arabic, Mandarin, etc., a basic degree still holds value. However, you may not need a language degree in many cases. So, an online Japanese tutor can very well have a bachelor's degree in biotechnology and still do well.
Literature and cinema
Whatever the language you choose to teach, your ability to instruct will be judged on the basis of how well-read you are. Knowledge of popular literature and cinema in that language is often a valuable quality that pupils seek in their tutor. Think about it. Wouldn't you prefer an online Spanish tutor who has read "Don Quijote?" Or, an online French tutor who can discuss "Le Fabuleux Destin d'Amélie Poulain"?
Native speakers
A native speaker is greatly valued in the foreign language tutoring world. Whether you are a French tutor or a Mandarin Chinese tutor, this is a necessary criterion that a tutor must fulfill for most foreign language learners. Would you learn French from an online French tutor who's actually Dutch? That said, the only language where one is likely to find exceptions to this unwritten rule of language learning is English. non-Native speakers have widely adopted English and one can find quite a few well-qualified English language tutors amongst them. Besides, due to the high demand for online English tutors across the world, it is quite impossible for native speakers to meet all that demand.
Accent and pronunciation
Learners expect the accent and pronunciation of the tutor to be impeccable. In the online language tutoring world, students often ask for an interview with the tutor before entering into a contract. Precise pronunciation and authentic accents are non-negotiable in the foreign language learning space, at least as judged by the learner.
Instructional style
In online tutoring, the physical distance between the tutor and the pupil has to be compensated for by excellent teaching skills. A calm, patient, empathetic coaching style is recommended. Here's a career tip: as an online foreign language tutor, you may benefit a great deal from learning the art of storytelling. Additionally, measuring progress from time to time improves the pupil's confidence in the tutor's abilities. So, make sure you have assessment tools in your program.
Top e-learning platforms for language learning
The key players in the self-paced language learning world include Memrise, Mango, Sanako, Duolingo, FluentU, Babbel, Busuu, Rosetta Stone, etc. Encourage your pupils to sign up on one of these platforms for additional practice.
Babbel and Duolingo are great for gamified language learning. The pupil can easily sneak in a quick language game, just like a round of Angry Birds. Mango Languages takes gamified learning to another level through augmented reality. It's a good tool for classrooms and organizations.
Busuu and LingQ have a social network angle to it. They have a community interface where a learner can add friends, interact with peers and engage in group exercises.
FluentU is a good secondary resource where one gets to listen to songs and watch videos in a foreign language. One can listen and learn real-world dialogues.
Rosetta Stone is good for long-term learning.
Whatever you recommend, make sure you have explored the tool and understand the impact on the learning outcomes of your pupil.
Conclusion
If you are a language expert and want to become an online foreign language tutor, there are several online tutoring platforms that can help you with your goal, including this site, ViTutors. If language is your core competency, then online tutoring will offer more opportunities for personal growth than the physical language teaching world. Whether you are an English tutor, Mandarin Chinese tutor, French tutor, or Japanese tutor, an online tutoring platform will give you a great deal of flexibility in terms of time and place. You can reach learners nearby as well as thousands of miles away. You can pick up a few clients to tutor in your spare time. Or you can become a full-time online language tutor. Whatever you choose, there is definitely a success to be savored in this line of work. Good luck!
Related Articles
11 Steps to Learning Foreign Languages
Why English Grammar is Important in Language Tutoring
How to Master the English Language
13 Most Common Mistakes English Speakers Make While Learning Spanish