How to Become an Online Tutor: A Beginner's Guide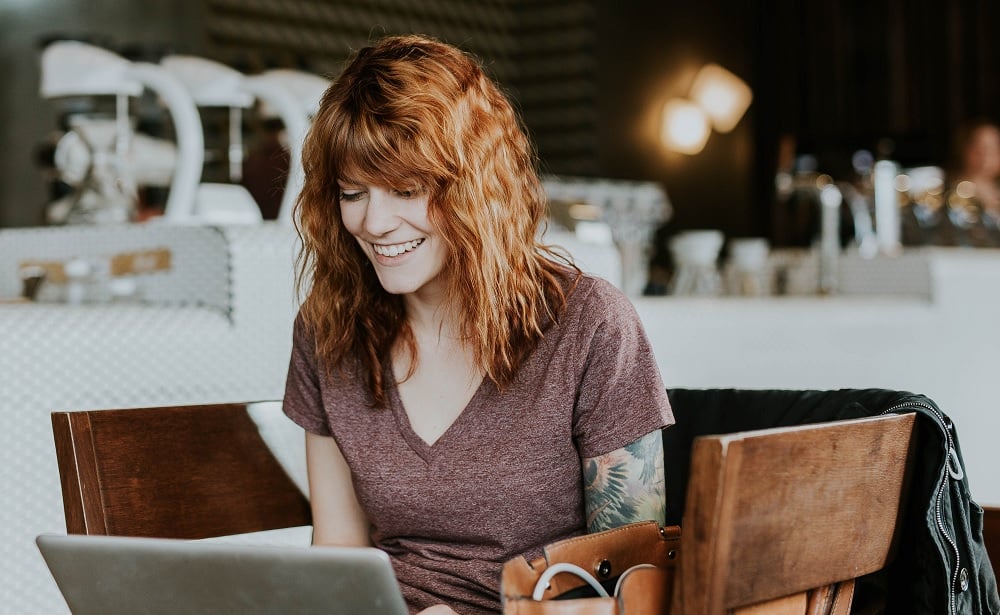 This beginners guide on how to become an online tutor is meant to get you on a strong start in the world of tutoring freelance. If you have wanted to find out about online tutoring jobs and don't know where to begin, you've come to the right place. This article covers all the aspects you need to focus before you become an online tutor – subject knowledge, qualifications, specific hard and soft skills, specializations, etc.
Online tutoring jobs have completely changed the tutoring landscape. Now you can access tutoring jobs wherever you live and for a variety of skill levels. Due to economic uncertainties arising from the pandemic, it has become common for people to look for side hustles and online gigs to make a bit of extra money. As it happens, one of the popular choices is online tutoring jobs.
What are online tutoring jobs and how are they different from traditional tutoring?
Tutors provide academic instruction to students – either individuals or groups – outside the classroom. Tutors have traditionally helped students with coursework, improving their grades, providing extra help to catch up with school lessons (remediation), and test prep tutoring. The tutors had to engage with the students at a very local/community level. On top of that, the job of a tutor used to require a long-term engagement with the pupils in their communities. Parents often selected tutors based on their qualifications and certifications specific to tutoring. Therefore, being a tutor made sense only if you were committed to a career in tutoring.
Online tutoring jobs have fundamentally changed the nature of the profession. On-demand tutoring is a type of online tutoring which allows you to utilize your subject knowledge without any long-term commitments to a client. This sector is poised to onboard qualified individuals all across the world into virtual or remote tutoring jobs. A number of online tutoring companies have launched operations with virtual tutoring jobs for all educational levels – right from primary and secondary school academics to test prep to advanced college-level courses. However, if you want to become a successful tutor, you need to adopt a conscious approach to help you stand out in this competitive sector.
Now, let's understand how to become an online tutor step-by-step.
Step1: Knowledge and passion for the subject
When we say knowledge of the subject, we don't mean academic qualifications. Having a degree or a diploma in math isn't enough for online math tutor jobs. You must remember that tutors need to address questions that the student didn't get answers for in the classroom. So, you need to have more knowledge or know a better teaching technique, or both, compared to the qualified classroom teacher. As you can see, knowledge and qualification aren't everything.
Having passion for teaching the subject you've chosen can make all the difference in an online tutoring job. Look at this example of a qualified and experienced math tutor. He decided to bypass norms and take up online English tutoring jobs purely out of love for the language. If you select a subject in which you are a natural expert, your teaching naturally elevates to another level. Your popularity ratings on the tutoring platforms go up.
The first step is to identify your level of knowledge and experience in a particular area and the grades you can comfortably teach in that subject. Then ask yourself if that subject is the one you're passionate about. If yes, your chances of success improve greatly, and you'll likely end up with the best online tutoring jobs. That said, there are some tutors who teach multiple subjects in elementary tutoring or test prep tutoring. In such a case, you must be passionate in these areas at least to a certain level.
Step 2: Decide your target audience
Since the tutoring industry has moved online, it doesn't matter where you're based while doing remote tutoring jobs, but it matters where your pupil is based. Defining your target audience is important so that you develop a sound knowledge of the local curriculum. If you want to target students following the US K12 system, you need to know what subjects/topics are taught in each year. You also need to be up to date with any curriculum changes. As you can imagine, K12 would be significantly different from the UK's 1st to 6th form system. Take US math for example which progresses from Algebra to Geometry to Trigonometry, and so on. Whereas in the UK, high school students learn a bit of everything every year (perhaps that's why they even pluralize math to maths!).
There could be a Math expert in Russia taking up online math tutor jobs for students from the US and the UK. Now, if that Russian math tutor isn't adequately prepared with the curriculum differences between the US and the UK, he's bound to be met with a scowl from his pupils. Normally, individuals who have first-hand experience with a school system are better positioned to address the tutoring needs of the students.
There's another angle you need to look at while deciding your target audience – type of tutoring intervention. There are different types of online tutoring jobs to help students in different ways. Remediation is when a struggling student needs help with catching up. Maintenance is when a good student needs to keep up the level. Test prep involves test strategies rather than subject knowledge. Enrichment involves advanced knowledge to upgrade their skills in a specific area. It's important that you bear these broad categories in mind before figuring out how to become an online tutor.
Step 3: Qualifications as online tutor
After you've decided your student audience, the next step is obviously qualifications. You wouldn't have your kid tutored by a dropout, would you? Reputed tutoring agencies and online tutoring companies will require you to possess at least a bachelor's degree or a diploma. You may start getting low end tutoring jobs with that, like proofing jobs. If you have a basic degree in a high demand field like math or English, then you can get one-on-one online tutoring jobs.
However, the best online tutoring jobs go to the ones with formal training and certifications in tutoring. If you seriously want to become an online tutor and build a career in tutoring, you must take up courses that strengthen your profile on the platform. A recommended strategy is to start off in tutoring freelance with your basic degrees and make up your mind on whether you like your job. If the answer graduates to a yes, go ahead and invest in skill development certifications.
As explained in the previous section, qualifications required are geography specific. Additionally, when you sign up for online tutoring jobs, certain platforms will need you to go through subject proficiency exams, teaching exercises, etc. This is to ensure quality on the platforms and good for your tutoring business as well.
Step 4: Career concentration
This is relevant for people wondering how to start a tutor business in order to build a career out of it. The highest paying online tutoring jobs are the specialist ones. For a beginner this could mean specializing in a subject like math tutor jobs or teaching English online jobs. You can even graduate to niches like Algebra tutoring, Calculus tutoring or English grammar tutoring. However, to build a successful career, start thinking about highly competitive fields like test prep tutoring.
SAT/ACT studies or GMAT prep are distinctly different from classroom studies. Because of the highly competitive nature of these tests, students often seek the help of test prep experts who can guide them with winning test strategies. Another highly specialized area is special needs tutoring for students with learning difficulties. When you become an online tutor start thinking about career specializations based on your interest and work towards them gradually. If you just want to do a short-term gig like tutoring freelance or picking up weekend tutoring jobs, then you can be relaxed about this aspect.
Step 5: Cultivating the right attitude
Working with young people has its perks as well as challenges. There are personality types and attitudes that are suited to teaching children. Tutors should be good listeners to gauge the mindset of learners. They must be adaptable – if the learner isn't responding to one methodology, the tutor devises another. Positivity is important particularly for students with learning difficulties so that they don't feel discouraged. You are likely going to succeed if you do all those things because, ultimately, a fun and engaging tutor bags the best online tutoring jobs.
With the popularity of online tutoring jobs, the need for these qualities is much greater because of the physical separation between the tutor and the pupil. You must learn how to be a tutor with the right set of soft skills if you want to build a career in online tutoring.
Step 6: Soft skills required in online tutoring jobs
Soft skills are not limited to personality skills when it comes to online tutoring jobs. There are specific teaching methodologies like the use of slides, interactive activities, gamified lessons, storytelling, etc., that can make online learning more engaging for your pupils. You must bear in mind that when you become an online tutor your pupils will leave reviews of your work. It is often observed that the most engaging and personable tutors get higher ratings than even the highly qualified ones.
Step 7: Tech skills specific to online tutoring jobs
Online tutoring jobs have moved well beyond white boards and markers. Teaching methodology has witnessed a sea change and the tutor's technology toolkit is a reflection of that. There are a variety of technology interfaces you need to get comfortable with, if you're planning on remote tutoring jobs. First and foremost is video chat in virtual classroom software. You will need to choose an interface that serves your teaching style.
If your focus is teaching English online jobs, a traditional video chat app like Skype or Google Hangouts may just do the trick. For other subjects such as math tutor jobs, you may need great virtual whiteboard functionalities. If you and your students need to work together on a math exercise, you may need document collaboration tools. Some online tutoring software tools provide screen recording so that you can repeat/reuse your lesson. There are homework management tools if you intend on giving your students any.
Because of the physical separation, an online tutor has to work harder to hold the pupil's attention. These tools go a long way in improving the quality of instruction. So, if you want to become an online tutor be sure to spend sufficient time exploring related technologies.
Step 8: Familiarize yourself with the different types of online tutoring jobs
There are different ways in which you will have presence in the online tutoring world:
There are private one-on-one online tutoring jobs where a tutor and a pupil engage real-time.
Drop-In online tutoring jobs are where you have a virtual version of walk-ins. It is conducted realtime and several students can join-in for a tutoring lecture at a specified time.
Massive Open Online Courses (MOOCs) are offered by several popular platforms to provide students with a flexible way to learn new skills or educational concepts.
If private one-on-one tutoring is not for you or if you don't feel ready yet, but you believe you have the skill and knowledge to deliver a lesson, try your hands at MOOCs and see how that goes for you.
Step 9: Gain work experience
Remote tutoring jobs can be overwhelming for a beginner even if all the above steps with respect to knowledge, qualifications, and knowhow are in place. If you've already been an educator and moving to online tutoring jobs, then you won't find this very daunting. But it's true for young college graduates looking for a side gig. While there are plenty of online tutoring jobs for college students, they may hesitate to tap into those opportunities for the fear of teaching someone new. Break the ice by teaching someone you know. Take a couple of practice sessions online with your friend's high school brother as the subject, if you must. Get a handle of the online tools so that you don't fumble in an actual tutoring job.
Hit the ground running when you become an online tutor
Once you've addressed all the above aspects you should feel confident about your position as a tutor. The next logical step is to explore the different online tutoring platforms out there and to get registered on them. If you go through our steps diligently, you can start seeking the best online tutoring jobs obtainable for your level, from day one. You can gain the experience as you go along. The wonderful thing about remote tutoring jobs is that there are literally no entry barriers. You can start your career by just picking up weekend tutoring jobs. If you just invest in skill upgrades and certifications as you progress, you'll be in a good position to build a lucrative career in online tutoring.
We at ViTutors run a platform to support your dreams to become an online tutor. Vitutors is an online tutoring marketplace where students and parents can hire tutors from anywhere in the world for all levels and budgets. Please check our pages at Vitutors.com to learn more.
Articles Related to Online Tutor
How to Qualify for Online Tutoring Jobs
Online Tutoring Business: Top Technology Tools
7 Reasons for Choosing Online Tutoring Services
Additional References