Top 10 Minority Scholarships for High School Students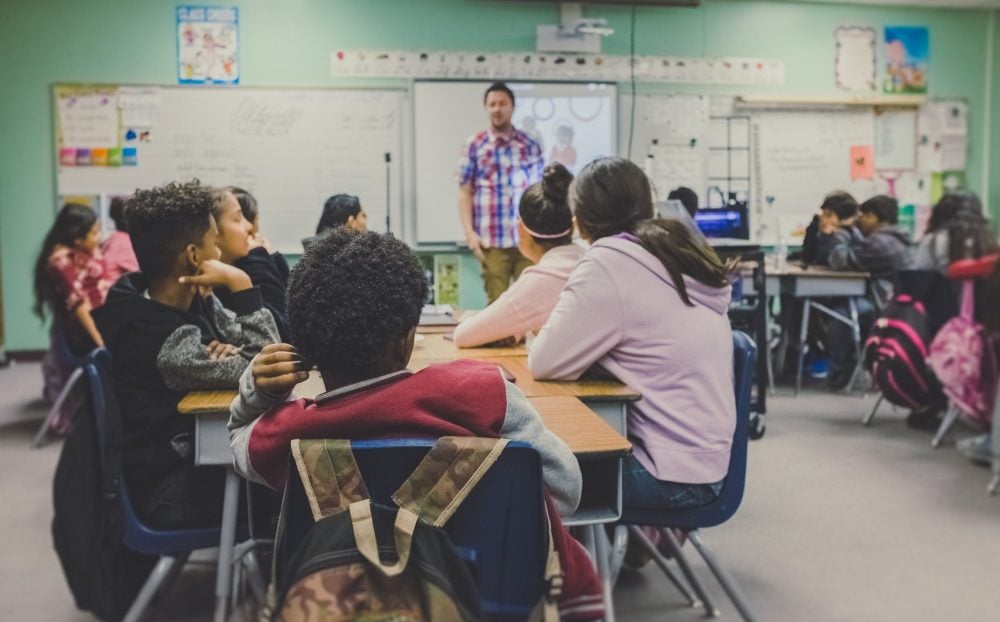 Minority scholarships are for all those bright and illustrious students from underserved minority communities in the United States who are relentlessly chasing their dreams of a fine college education. The minority scholarships we have featured in this list of national scholarships are highly selective and competitive programs. They are awarded to meritorious students belonging to certain, specific minority communities. In the US, several not-for-profit organizations working closely with these communities and partner with corporates to give academic scholarships to underserved students particularly those with critical financial needs. In this category you'll find Hispanic scholarship funds, black scholarships, African American scholarships, Indian American scholarships, etc. If any of these national scholarships applies to you, then you must know that funds are limited, and competition is stiff. Therefore, you have to put out a strong application demonstrating outstanding caliber to be able to win them.
#1 UNCF STEM Scholarship
Award Amount: Up to $2,500 per academic year for freshmen and sophomores, $5,000 for juniors and seniors, and an additional $5,000 for students whose academic programs require a fifth year. A total of $25,000 is obtainable via the UNCF Scholarship.
Deadline for scholarship applications: April spring of senior year.
UNCF Scholarship is an African American scholarship offered to 500 talented high school students who aspire to earn STEM degrees and to pursue careers in STEM fields in the US. (STEM scholarship is given to any field of study in Science, Technology, Engineering, and Math.) This is a highly selective STEM scholarship that requires the applicant to demonstrate rigorous course of study in high school in math and science courses, including pre-calculus, and have a minimum GPA of 3.0. Additionally, the student must demonstrate financial need and apply for aid through FAFSA (Free Application for Federal Student Aid). The applicants have to write compelling essays and provide strong letters of recommendation as part of the application procedure for the UNCF Scholarship.
#2 The Gates Millennium Scholars
Award Amount: Last-dollar scholarship not already covered by other financial aid and family contribution as per FAFSA.
Deadline for scholarship applications: Jun to Sep of senior year
The Gates Scholarship funded by the Bill & Melinda Gates Foundation provides minority scholarships to African American, American Indian/Alaska Natives, Asian Pacific Islander Americans, and Hispanic American students with a demonstrated financial need. The Gates Scholarship is a merit-based scholarship for high school students pursuing undergraduate studies in mathematics, science, engineering, education, or library science. Applicants have to be "Pell eligible" with a GPA of 3.3. (Pell Grants, the largest source of federally funded grants, are awarded solely based on your financial need). To win the Gates Scholarship you have to demonstrate outstanding academic record in high school (in the top 10% of his/her graduating class), leadership ability (as shown through participation in community service, extracurricular, or other activities) and exceptional personal success skills (e.g., emotional maturity, motivation, perseverance, etc.). The Gates Scholarship is highly selective with 300 winners every year.
American Indian Science and Engineering Society or AISES Scholarships
 AISES supports STEM scholarships for Indian students by channeling various corporate scholarships. AISES student members have easy access to scholarships for American Indians, Alaska Natives, Native Hawaiians, Pacific Islanders, and Indigenous peoples of Canada. Each AISES minority scholarship has its own eligibility requirements regarding GPA, majors and academic status. The student has to be an AISES Member to avail the scholarships.
#3 AISES Chevron Scholarship:
Award Amount: $20,000 ($5,000 per year)
Timeline for scholarship applications: Dec to May of the senior year
A highly selective scholarship for Indian students where the student must have a 3.0 GPA, must demonstrate knowledge and interest in Chevron and the energy industry through a scholarship-specific essay and must have received a minimum of one noteworthy achievement/recognition (i.e. Dean's List, Scholarship, Honor/Award, etc.). The Chevron Scholarship application requires 3 essays and letters of recommendation. There's a high bar on the caliber of students with respect to commitment shown to the field of study. The program gives greater consideration to students with technical internships, leadership role in AISES or other extra-curricular activities.
#4 Intel AISES Scholarship:
Award Amount: $20,000 ($5,000 per year renewable every year)
Timeline for scholarship applications: Dec to May of the senior year
The Intel Growing the Legacy Scholarship Program is corporate scholarship sponsored by Intel which not only includes financial support for tuition, but also paid internships and employment opportunities with Intel post degree. This STEM scholarship for Indian students is available for all academic levels from junior high school to doctoral studies. Candidate must have a minimum 3.0 GPA and must be pursuing STEM degrees.
#5 AISES 3M Scholarship:
Award Amount: $10,000 ($2,500 per year)
Timeline for scholarship applications: Dec to May of the senior year
This is a corporate scholarship the AISES awards in partnership with 3M. It is a minority scholarship for Indian students pursuing STEM degrees. A minimum 3.0 GPA is preferred. Students must submit 3 essays and letters of recommendation. Finally, the program also scrutinizes cultural, community-related, occupational, academic, and athletic activities.
The League of United Latin American Citizens (LULAC) scholarships for Hispanic Students
Historically, LULAC has been selling tacos, tamales, having dances, etc., to raise monies for scholarships for Hispanic students meeting certain guidelines. Gradually, the organization started generating corporate scholarships for Hispanic students. LULAC offers a variety of scholarships for high school seniors, undergraduate & graduate college students through its educational arm.
#5 LULAC National Scholarship Fund (LNSF):
Award Amount:
National Scholastic Achievement Awards ($2,000): GPA of 3.5 or better on a 4.0 scale or equivalent, and if the student is an entering freshman, 29 or higher on the ACT test, or 1350 or higher on the SAT test.
Honors Awards ($500 to $2,000): GPA of 3.0 or better on a 4.0 scale or equivalent, and if the student is an entering freshman, 23 or higher on the ACT test, or 1100 or higher on the SAT test.
General Awards ($250 to $1,000): Grades and academic performance will serve as indicators of potential. However, the program may emphasize individual's motivation, sincerity, and community involvement.
Deadline for scholarship applications: February
This corporate sponsored minority scholarship is a highly selective and rigorous Hispanic scholarship fund. It partners with corporates to support high school students from low income families.
#6 LULAC ExxonMobil Engineering Scholarship:
Award amount: One national scholarship of $20,000, paid over four years, and twelve $2,000 local scholarships to qualified high school seniors.
Deadline for scholarship applications: July of senior year
13 high school students win this Hispanic scholarship award every year. To get this scholarship, Hispanics must located in certain pre-specified cities wanting to pursue a degree in engineering. It's a highly selective minority scholarship requiring a minimum GPA of 3.5 and a minimum 29 ACT score or a minimum 1350 SAT score.
LULAC scholarships include smaller programs such as the Ford Driving Dreams Scholarship Program with award amount of $2,000 non-renewable. The LULAC Ford scholarship is Hispanic scholarship fund for high school seniors from the North Texas, Houston, and San Antonio areas to pursue an undergrad degree in the US. It is a competitive scholarship program requiring a minimum GPA of 3.0 and a minimum ACT score of 20, or SAT score of 1050 or greater.
#7 McDonald's HACER Scholarship
Award Amount: $100,000 ($25,000 per year paid over four years)
Deadline for scholarship applications: Early February
RMHC/HACER National Scholarship known as McDonald's scholarship is a Hispanic scholarship fund offering merit scholarships to high school students enrolling for 4-year/2-year undergrad degrees in the US. Every year about 5 winners are selected based on academic achievement, financial need, community involvement, personal qualities and strengths as portrayed in a personal interview. You'll need at least a 2.8 GPA. Student must prepare and submit transcripts, a strong personal statement, letter of recommendation, list of community service projects and documents demonstrating financial need such as the FAFSA report. Semi-finalists are declared after mid-February. Winners of the McDonald's HACER Scholarship are selected by May to June.
#9 Ron Brown Scholarship Program:
Amount: up to $40,000 over four years ($10,000 each year)
Timeline for scholarship applications: August to January of the senior year
Scholarships for black students and African American scholarships for high school seniors who have an exceptional academic track record and exhibit exceptional leadership potential; demonstrate unmet financial need. SAT/ACT scores are not mandatory but students are encouraged to submit it as part of their application. Winner of this scholarship program are announced in April. Since the Program's inception in 1996, more than 300 students have become Ron Brown Scholars.
#10 Blacks at Microsoft Scholarships or BAM Scholarships
Award Amount: $5,000 per year renewable for up to 4 consecutive years for a potential total $20,000 scholarship
Deadline for scholarship applications: April
This is a need-based minority scholarship for high school seniors pursuing a 4 year degree in engineering, computer science, computer information systems, or select business programs. As the name suggests, Blacks at Microsoft Scholarships are African American scholarships. The scholarship program is highly selective and very competitive. Students require a 3.3 GPA and must demonstrate a passion for technology, leadership as well as financial need. You'll need essays and letters of recommendation to apply for scholarships. Three finalists get the Blacks at Microsoft Scholarships. Further, up to 24 runners-up are eligible for a one-time $2,500 technology stipend based on need.
Final Words on Minority Scholarships
College education is a substantial financial investment for which families have to plan and save in advance. High achieving students aiming for highly selective top-ranking schools away from home may find the financial burden too heavy to bear. Therefore, it is imperative that students know the wide array of financial aids, grants and scholarships in their junior and senior years. Starting early is a good idea because there are thousands of national scholarships out there from highly competitive ones to the more niche scholarships. Each one has different eligibility criteria, application requirements and deadline.
We have also compiled similar lists for other categories of scholarships that may be of interest to you. See Related Articles to Minority Scholarships below.
If you require expert advice on test prep or how to apply for scholarships, including minority scholarships, or how to write impactful essays for your scholarship applications, be sure to check ViTutors platform where you can easily find and hire scholarships experts for all types and budgets. Earning a scholarship is a matter of pride and worth investing your time and effort in. If you're going to take free money you might as well do it in style!
Links for Minority Scholarships
American Indian Science and Engineering Society or AISES Scholarships
The League of United Latin American Citizens (LULAC) scholarships for Hispanic Students
LULAC National Scholarship Fund (LNSF)
LULAC ExxonMobil Engineering Scholarship
Blacks at Microsoft Scholarships or BAM Scholarships
Related Articles to Minority Scholarships
How You Can Win a National Merit Scholarship
Top 10 Merit Based Scholarships for High School Seniors
Top 10 Need Based Scholarships for High School Seniors