Top 10 Merit Based Scholarships for High School Seniors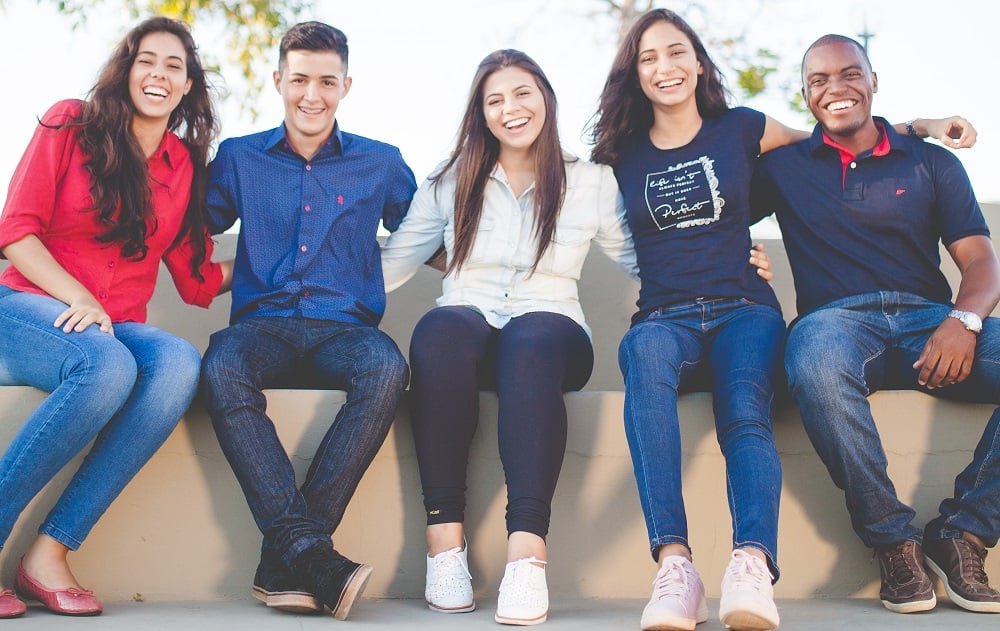 High schoolers across the US get busy exploring different academic scholarships, federal aids, state aids and grants to pay for college. However, winning a scholarship is the most gratifying way of hacking off a part of that tuition bill because they are also a form of recognition. In this article, we have covered the top 10 merit-based scholarships for high school seniors that you must certainly consider applying for. It consists of some of the "hottest deals" as far as undergraduate scholarships go – substantial dollar awards and little restriction on the choice of colleges.
For these scholarships, financial need or minority status may not be one of the criteria. They are largely based on outstanding academic achievement, leadership, community involvement, etc. We've also showcased some talent-based ones like athletic scholarships, volunteer work and community service-based scholarships. Some scholarships are awarded based on submitted written work while others require a video submission. Some are career specific or subject specific while others are interest specific. If you're that meritorious and well-rounded student who's serious about funding college whilst putting a feather in the cap, then this list is for you.
Academic Merit Based Scholarships
The typical eligibility criteria for merit scholarships are academic excellence and community work related achievements. Therefore, students must show superior GPA, leadership roles, test scores, and involvement in community service. Below are some of the most prestigious and coveted merit-based scholarships for undergrad studies with rigorous selection procedures.
#1 The Coca−Cola Scholarship
Amount: $ 20,000 one-time award
Timeline for scholarship applications: Aug – Oct in the senior year
The Coca Cola Scholarships are highly competitive merit scholarships for high school seniors pursuing 4-year/2-year degrees. Each year, 150 students receive the Coca Cola scholarship. The applicant has to be a US citizen and cannot be the child or grandchild of a Coca-Cola company employee. To win a Coca Cola Scholarship, you must submit details of your academic scores, extracurricular activities, awards and recognition outside schoolwork, social work and volunteering work demonstrating a passion for social justice. You must send applications August to October of your senior year. The program announces 2,000 Coca Cola Scholarship semi-finalists by November. The selected students must then submit review materials. 250 regional finalists are announced for the interview round after which 150 Coca Cola Scholarships are announced. The process is very selective, and the winners typically go to the topmost schools like Harvard, Princeton, Stanford, etc.
#2 The AXA Achievement Scholarship
Amount: $2,500 to $25,000 one-time award
Timeline for scholarship applications: Sep – Dec in the senior year
AXA Achievement Scholarships are awarded to high school seniors who plan to pursue 4-year/2-year degrees in the US. Applicants must be from the States, Washington D.C., or Puerto Rico, and must demonstrate ambition, self-drive and outstanding achievement in a school, community, or workplace activity. Winners of this merit-based scholarship typically have tall achievements that aid society in mitigating financial, environmental, health, and safety risks. For e.g. founding a not-for-profit to mitigate hunger in the community with wide reaching impact.
The AXA Achievement Scholarships program accepts only the first 10,000 applications every year. Therefore, you must apply early to even be in the race. About 300 students win $2,500. 52 students each from the 50 states, Washington DC and Puerta Rico win $10,000. Out of this 52, 10 outstanding students win $25,000 AXA Achievement Scholarships. A total of 352 AXA Achievement Scholarships are offered annually. The winners' schools receive a $1,000 grant as well. You must submit high school transcripts, a recommendation letter and an essay.
#3 The Burger King Scholarship
Amount: up to $50,000 for four years
Timeline for scholarship applications: Oct to Dec of senior year
The McLamore Foundation awards the Burger King Scholarship to high achieving high school seniors applying for a degree in a US college or university. Eligibility criteria for this merit-based scholarship includes GPA of 3.3 or above and ACT of 25 or above and/or SAT of 1220 or above. However, the main focus of the Burger King Scholarship is outstanding community service and substantial work experience. The essay in the application must demonstrate integrity, high standards, entrepreneurial spirit and, good citizenship. Over 3,000 students win the Burger King Scholarship each year. Dependants of Burger King employee are eligible to apply for Burger King Scholarship.
#4 Davidson Fellows Scholarship
Award amount:  $50,000, $25,000 or $10,000
Deadline for scholarship applications: March, spring of senior year
The Davidson Fellows Scholarship is offered to US students under the age of 18 close to college level. They award STEM (Science, Technology, Engineering, and Math) scholarship and some humanities category scholarships to individual students who submit an extraordinary piece of project work in a relevant category. The work must be an outstanding accomplishment in the field with the potential to create deep and meaningful impact on society. Winners are announced by July. Although this Scholarship program isn't specifically an undergrad scholarship, it can be used against your college tuition.
#5 National Eagle Scout Association STEM Scholarship
Amount: $50,000 one-time
Deadline for scholarship applications: October
One Eagle Scout who plans to major in a STEM subject wins the NESA STEM scholarship annually. Eligible applicants must have a minimum 1290 SAT or an ACT score of at least 28 and must be a high school senior.
#6 The National Merit Scholarship
Amount: $2500 one-time award
Timeline for scholarship applications: October, fall of Junior High is when the two-year long process starts
Offered by the College Board via their PSAT tests, the National Merit Scholarship is arguably the most prestigious of merit-based scholarship. It is awarded to high school students in the US pursuing undergraduate studies. We've put together a detailed guide on How You Can Win the National Merit Scholarship.
Scholarships based on extra-curricular interests and passion
#7 Taco Bell Live Más Scholarship
Amount: $5,000 – $25,000 one-time award
Timeline for Taco Bell Live Más Scholarship applications: Nov to Jan of the senior year
The Taco Bell Live Más Scholarship commonly known as the Taco Bell Scholarship is awarded to high school seniors applying for a 2-year or 4-year degree in a US college or university. Taco Bell Scholarship is neither a merit-based nor a need-based scholarship, but a passion-based scholarship. Applicants are to submit a 30 sec to 2 min original video that tells the story of their driving passion. Students with drive and passion to chase their dreams more than others win the Taco Bell Scholarship. Each year, 100 students win Taco Bell Scholarships.
#8 Doodle for Google Scholarships
Award amount: $30,000
Deadline for scholarship applications: March
Doodle for Google Scholarships are an annual art competition open to K-12 students. A total of 250 doodles from across the country are chosen by Google based on what doodles they feel best represent the theme for the year. There are 50 state winners, five national winners, and one grand prize Google scholarships winner. The grand prize is a $30,000 college scholarship and a $50,000 Google for Education technology grant for the winner's school. The Google Scholarships national winner's artwork will be featured on the Google homepage.
#9 Footlocker Athletic Scholarships Program
Amount: $20,000 one-time
Deadline for scholarship applications: January
The Footlocker Scholar Athletes Program awards athletic scholarships to high school seniors who are pursuing a 2-year or 4-year degree in a US college or university. The student must demonstrate not only exceptional academic ability but also strong leadership skills in sports, in their schools, and within their communities. This scholarship program requires a minimum GPA of 3.0 and current involvement in high school sports, intramural sports, or community-based sports. 20 students win the Footlocker athletic scholarships every year. Out of these, one exceptional Foot Locker Scholar gets the Ken C. Hicks Scholarship which is an additional $5,000.
Amount: $18,000, $16,000, $14,000, $1,500
Timeline for scholarship applications: Fall
The American Legion Oratorical Contest for is an academic speaking contest for high school students. The speeches must demonstrate a deep understanding of the constitution, the duties and obligations of citizens to our government, the history of our nation's laws etc. Students get over $138,000 in scholarships each year. A winner is declared in each state who will then compete in the national contest. State level winners receive a scholarship of $1,500. Those who advance past the first round receive an additional $1,500 scholarship.
The overall national contest winner gets an $18,000 scholarship. Second place takes home $16,000, and the third gets $14,000.
Final Words on Merit Based Scholarships
There are several online scholarship search tools to assist you with selection based on your strengths, interests, academic level and test scores. These searches often throw up a mind-numbing list of scholarship programs in alphabetical order. We at ViTutors have made your life easier by compiling a carefully curated list that gives you a foothold in the daunting task of scholarship search. We have also compiled similar lists for other categories of scholarships that may be of interest to you. Please check the links given under Related Articles to Merit Based Scholarships.
If you require expert advice on test prep or how to apply for scholarships, including merit based scholarships, or how to write impactful essays for your scholarship applications, be sure to check ViTutors platform where you can easily find and hire scholarships experts for all budgets. All the best!
Related Articles to Merit Based Scholarships
How You Can Win a National Merit Scholarship
Top 10 Minority Scholarships for High School Students
Top 10 Need Based Scholarships for High School Seniors