World's Leading Higher Education Systems: A Guide to International Students and Educators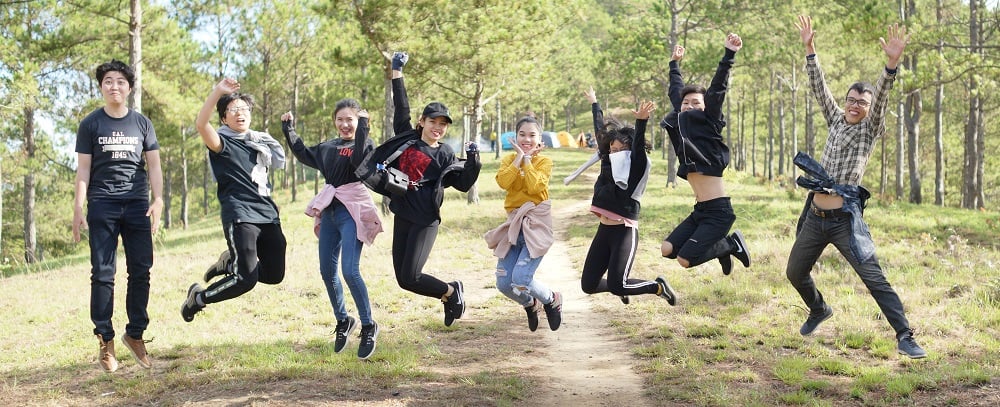 In this era of globalized education, many of us would want to know about the status of the worlds' top higher education systems and how they compare to one another. Just a few decades ago, there was nothing to explore beyond the US and the UK. In the post dotcom era, however, with demographic changes in the west and the emergence of new world powers in the east, the tectonics of education is shifting. This article is meant to shed some light on these shifts in demand and supply in postsecondary education. We will cover the new trends both in the western and eastern (Asian) worlds. Specifically, we will examine postsecondary education systems in the United States, the United Kingdom, Australia, and Canada on the western side. On the Asian side, we will look into the Chinese and Japanese post-secondary education systems.
Who Can Benefit from this Article?
You could be a secondary school student or a college student or a vocational school student or even pursuing adult education anywhere in the world. But if you plan to pursue higher education abroad or tap into international job opportunities, then it pays to get clued into global educational systems as early as you can. This article can help you get initiated with the world's leading education systems.
This comparison of top higher education systems is also helpful if you are an educator looking to enter the field of teaching, private tutoring or online tutoring. For example, you will need to know the global trends if you're aiming to become an online tutor or teacher and you want to position yourself where you're most likely to be successful. This article will help you capture global opportunities in tertiary education more effectively.
The Western Education System
Up until the 1980s, international students rarely looked beyond the United States and Britain if they were seeking higher education abroad. These nations have traditionally been the bastions of postsecondary education. However, more recently, other advanced English speaking or bilingual nations are coming into the fore. Examples include Canada, Australia, and New Zealand. As of today, a chunk of the action comes from these nations, even as some people include other European and Russian educational systems in their discourse of western educational systems.
Key features of the western educational systems
Western educational systems are touted to provide the best education in the world for a reason. Over many decades, it has demonstrated its superiority in numerous ways. From massive publications to patents to international prizes and recognitions to leading world-class companies, the western education system has exceeded all other systems combined. That is why it is the number one choice for students from all over the world who seek to pursue higher studies. These international students see some compelling advantages to choose the west for continuing education:
Access to some of the best colleges and universities of international renown and reputation.
Opportunities right up to the highest levels of academic pursuit – undergraduate degrees, postgraduate degrees, doctoral studies, post-doctoral studies, academic research, etc.
A broad range of programs covering every niche subject imaginable.
Numerous opportunities for financial aid, grants, and scholarships to pay for tuition
Numerous opportunities for internships and teaching assistant jobs or private work-while-you study jobs to help students pay their bills.
Big stress on cultural diversity in meaningful ways such as minority or ethnicity-based scholarships.
Most importantly, a tremendous boost to post-degree employability and pay, both internationally and in the home country. Such is the openness of the American system that, today, dozens of the best-known US companies are led by Indian CEOs, including Microsoft, Google, Adobe Systems, Global Foundries, Mastercard, and Pepsi Co. Dozens more CEOs are Asian, including from China, Taiwan, and other countries.
Learning style peculiarities in western educational systems
A vast majority of international students are of Asian origin. They are exposed to tenets of learning that are fundamentally different from those of the west. Their native educational systems are likely to be less systematic and less resourceful than their western counterparts. These and other experiential aspects of western higher education make it attractive for students from around the world. Specifically,
Learning through active participation in classrooms is a central feature of the western educational systems as opposed to lecture-based learning.
Gaining a knowledge of the concepts and critical thinking is encouraged over memorizing the materials.
Teaching is student-centric, which means focus is not so much on the lecturer.
Teaching is about facilitating and students are encouraged and expected to learn independently.
The teaching staff and students have an open and collaborative relationship.
As a result, millions of international students have been flocking to western countries in search of these education attributes. To better understand this and its effect on international students' migration, we shall now examine the top western educational systems closely. We shall limit our discussion to the most popular destinations for students seeking good colleges abroad for continuing education.
The United States Higher Education System
The United States has been the undisputed leader of the billboard for generations of international students seeking tertiary education. After all, it is home to some of the most titillating names in the world of education, like Princeton, Harvard, Stanford, MIT, etc. As per the Institute of International Education's Open Doors report, in 2018-19, about 1.09 million international students continuing education were hosted in the US. They account for 5.5% of the total US higher education population.
International students chasing good colleges are also good news for the US economy. The US government recognizes the economic contribution of international students pursuing postsecondary education. The boost to the economy from these students was estimated to be over USD 45 billion in 2018.
Composition of international students studying in the US:
The Asians have embraced the land of opportunities like no others. This is in part due to US institutes of higher education having consistently upheld values of diversity and inclusivity. It is also in part due to the high test-scoring proficiency nurtured in Asian school educational systems. A whopping 77% of international students in higher education in the US were from Asian nations.
For the tenth consecutive year, China remained the largest source of international students in the United States in 2018/19 with 369,548 students in undergraduate, graduate, non-degree, and optional practical training (OPT) programs. This is a 1.7% increase from 2017/18.
Others in the top five are India (202,014, +2.9%), South Korea (52,250, -4.2%), Saudi Arabia (37,080, -16.5%), and Canada (26,122, +0.8%)
Emerging market countries that showed the strongest growth include Bangladesh (+10.0%), Brazil (+9.8%), Nigeria (+5.8%), and Pakistan (+5.6%).
Top subjects chosen by international students continuing education in the US:
The US boasts of some very good colleges across a wide variety of subject areas covering arts, sciences and languages. However, international students flock to the US mainly for STEM (Science, Technology, Engineering, and Math) subject degrees, computer science programs and business & management education. 51.6% of international students in the US pursued STEM fields in 2018/19. Engineering remained the largest academic field for international students in 2018/19, with 21.1% of all international students, followed by business & management at 19% and math/computer science at 15%.
Best colleges in the US in terms of international student intake:
The top US schools hosting international higher education students in 2019 were:
New York University, with 19,605 students
University of Southern California Los Angeles, with 16,340 students
Northeastern University, with 16,075 students
Columbia University, with 15,897 students
University of Illinois – Urbana-Champaign, with 13,497 students
One in three international students studied in just three states: California (14.5% of international students), New York (11%), and Texas (7.9%). Other major host states include Massachusetts, Illinois, and Pennsylvania.
The decline in international student enrolments in the US
Foreign students also increased as a share of the total population enrolled in U.S. higher education. It increased from 1% in 1949–50 to 5% in 2016–17. Despite the strong historical growth in total enrolment, the number of international students newly enrolling at a U.S. institution dropped for the first time in recent years beginning in fall 2016. The US share of international student enrolments has fallen from 27% in 2001 to 24% in 2017. The total number of international students enrolled in undergraduate programs declined by 2.4% to 431,930, and the number in graduate programs declined by 1.3% to 377,943. Several factors contributed to this decline, including:
Tightening of immigration policies
Improved opportunities and the emergence of good colleges in home countries
The increasing cost of education in the US, and a slowdown in the US job market
The emergence of new higher education destinations such as China, Australia, etc.
US opportunities for educators
Undergraduate admission requires completion of secondary school, TOEFL or IELTS language tests, as well as standardized SAT or ACT exams. Therefore, the international pursuit of tertiary education in the US has created a sizable market for private and online tutoring in areas like ESL tutoring, English grammar tutoring, ACT prep tutoring, SAT prep tutoring, etc. There are several consultancies that advise students on studying in the US. A huge chunk of the teaching workforce in the US are immigrants as well.
The United Kingdom Higher Education System
The United Kingdom has traditionally ranked a close second to the US in the international tertiary education space. The UK boasts of having the best education in the world. It has some of the most prestigious colleges and universities in the world. Institutions like Oxford University and Cambridge University have centuries of heritage behind them.
According to Universities UK, the total number of international students pursuing higher education at British colleges and universities was 458,490 in 2017/18. International students fuel a vibrant economy in the form of rental accommodation, cafes, rental transportation, etc. In the UK, they contributed £25.8 billion to the gross output of the economy.
Composition of international students studying in the UK:
Britain's old-world charm is a big reason why international students choose this as a destination for continuing education. International students make up a fifth of all students in UK higher education. Their annual inflow grew by nearly 20% from 2009/10 to 2018/19.
According to HESA data, 70% of international students in the UK postsecondary education belong to non-EU nations. In fact, the top nationalities are all non-EU.
According to Universities UK, in 2017-18, the top five nationalities of international students at the UK higher education institutions were China (106,530, +12.0% year-over-year or YOY), India (19,750, +19.3% YOY), the US (18,885, +7.4% YOY), Hong Kong (16,350, +2.0% YOY), and Malaysia (14,970, +8.6% YOY).
Chinese students made up for 23.2% of all international students. The number of students from China increased from 89,540 to 120,385 between 2014/15 and 2018/19. That's a 34% increase in Chinese students pursuing UK postsecondary education in the five-year span.
Student numbers from India increased 45.6%, from 18,325 in 2014/15 to 26,685 in 2018/19.
The top EU international students to the UK were from Italy, France and Germany.
Italy has seen a notable rise to become the top EU country sending students to the UK, overtaking three other countries in the last five years.
Top subjects chosen by international students in the UK:
While we know the US is the powerhouse for STEM education, the UK has a different forte. According to Universities UK, a majority of international students studied business and administrative studies in the UK by a wide margin. This is in line with the fact that business & administrative studies attracted the highest number of higher education local students in the UK. Owing to this clear leaning in the UK highest educational system, 126,955 international students (26% of total) enrolled for related programs in 2017-18. They were split equally between undergraduate and postgraduate levels. This is followed by engineering/technology and social studies which accounted for 10.8% and 8.8%, respectively, of international students continuing education in 2017-18.
By the way, if you walked into a British university classroom for business studies, you would find that a third of the class are foreign students. They accounted for 37.1% of all business and administrative studies students in the UK. Likewise, 31.9% of all engineering and technology students in the UK are foreign.
It is also worth noting that in the UK, medicine, dentistry, and other subjects allied to medicine and biological sciences are very popular postsecondary education fields amongst UK students in general. However, immigrant students seem to choose UK colleges more for business and administrative studies.
Best colleges in the UK in terms of rankings and international student intake:
As per the QS World University Rankings for 2020, 4 out of the top 10 universities in the world are from the United Kingdom. These are University of Oxford, University of Cambridge, University College London, and Imperial College London. Times Higher Education World Ranking put the University of Oxford right at the top of the league, i.e., #1. However, the foreign student enrolment numbers weren't that high. Below are the institutions that opened their doors to international students in sizable numbers in 2017-18:
University College London – 17,990 students
The University of Manchester – 13,750 students
The University of Edinburgh – 12,025 students
Coventry University – 11,285 students
King's College London – 11,175 students
The decline in popularity for tertiary education in the UK 
OECD data shows that in 2016, the UK was the second most popular destination in the world for international students seeking postsecondary education. However, the UK's growth rate has been consistently low, dropping from 0.5% in 2015 to only 0.3% in 2016. According to the Migration Observatory, although the UK has more than doubled its intake of international students over the past 20 years, from 2007 to 2017, its global market share fell from 11% to 8%. This contrasts starkly with UK's competitors. For example, the numbers of international students choosing Australia, Canada, the US, and Germany grew by 13.9%, 10.4%, 7.1%, and 6.9%, respectively, from 2015 to 2016. The UK's decline in the market share of international students has been attributed to changes in policy, such as restrictions to post-study work options.
Opportunities in the UK for educators:
UK higher education presents plenty of opportunities for educators. According to Universities UK, 20% of all teaching staff at UK universities are international. 693,695 students studied for a UK degree overseas suggesting a vibrant ecosystem of tutoring opportunities for the UK aspiring students overseas. Overseas students trying to get to the UK have to go through standardized tests. Therefore, plenty of test prep tutoring opportunities exist for GMAT, GRE, UKCAT, TOEFL or IELTS exams.
Higher Education System in Australia
Australia has shot up in popularity as a top destination for tertiary education in the last 5 years. In 2019, tertiary education international student enrolment numbers in Australia were 956,773 (+9.7% YOY), generated by 758,154 full fee-paying students on a study visa. Being considerably younger amongst global educational systems, Australian universities have been promptly adopting new technologies and state-of-the-art infrastructure. The government approved Australian Qualification Framework (AQF) is recognized worldwide. Australia has a multicultural, friendly, and open society. Besides, living expenses and tuition costs in Australia are lower than in the UK and USA. Sure enough, the export income generated from international students studying in Australia was AUD 37.6 billion in 2019.
Composition of international students studying in Australia:
There is no doubt that the focus on education by the Australian Government has been paying dividends. The rise of some good colleges in recent decades has resulted in Australia having the highest ratio of international students per head of the population in the world by a wide margin.
In the tertiary education sector, the top source countries were China (261,056, 37.3% of enrolments) and India (143,999, 20.5% of enrolments).
The majority of international students come from Asia and the Indian subcontinent. However, students from Brazil and Columbia were among the top ten international student groups in 2019.
Top subjects chosen by international students in Australia:
The most preferred tertiary education fields of study for international students in Australia include Management and Commerce, Education, Health, and Society and Culture, among others. Mixed field programs are also quite popular at the undergrad level. According to 2019 government data:
Australia is big on vocational training within tertiary education. So, VET (Vocational Education and Training) saw 283,893 enrolments, i.e., 29.7% of the total student population.
Another popular field of tertiary education is ELICOS (English Language Intensive Courses for Overseas Students) which saw 156,880 enrolments, i.e., 16.4% of the total.
Best colleges in the Australia in terms of rankings and international student intake:
The proportion of international students pursuing tertiary education at Australian universities can be as high as 40% of the total student population. This shows how much Australia has opened its arms to foreign scholarship and talent. Six of Australia's best colleges made it to the Times Higher Education world rankings. According to this Times Higher Education ranking, they were the University of Melbourne standing 30th, the University of Sydney at 51, Australian National University at 59, University of Queensland at 62, and Monash University at 64. The international student enrolment numbers in 2019 were the highest in the below institutions:
Monash University – 25,690 students, (30.7% of total college enrolments)
The University of Sydney – 25,532 students, (38.2%)
University of Melbourne – 21,858 students, (32.1%)
The University of Queensland – 17,865 students, (33.3%)
RMIT University – 16,667 students, (24.1%)
Popularity trends for higher education in Australia:
The Australian Government has done a tremendous job of recognizing the gaps in the international tertiary education sector and building the Australian educational system to a level that is very attractive to overseas students. There has been a dramatic increase in international students studying in Australia since 2010. Depending on which league table you look at, the Australian postsecondary education is either second or third ranking in terms of international student intake. As per some sources, it has overtaken the UK numbers in recent years. Here are some concrete policies adopted by Australia to make it attractive to international students:
For 2020, the Department of Foreign Affairs and Trade (DFAT) offered 2,017 Australia Awards, scholarships, and short courses to individuals from over 45 developing countries at an estimated cost of AUD 259 million.
The Australian Government also offers up to 4 years of Post-Study Work (PSW) rights to international students post completion of their respective Bachelors or Master's Degree in regional areas.
Due to these reasons, Australia is poised to see even further growth in international student enrolments in the years to come, stealing some ground from both the US and the UK.
Opportunities in Australia for educators:
It might pay to know that institutes in the Australian educational system are known to control their teaching staff with an iron fist compared to the US, where teaching is a relatively flexible low-stress job. However, online tutoring is unregulated and a lucrative option in Australia. A large number of students from non-English speaking countries come to Australia for higher studies. English language tutoring, English grammar tutoring, and ESL tutoring jobs are very popular tutoring opportunities in Australia. In addition, arts & humanities, clinical, pre-clinical & health, engineering & technology, life sciences, physical sciences, and social sciences are all popular and upcoming subject areas for higher education teaching jobs in Australia.
Higher Education System in Canada 
The latest Canadian administration won't be left behind in the postsecondary education race taking advantage of its status as a bilingual nation. Canada has seen a 185% increase in international students pursuing postsecondary education in the 2010-2019 period. It has overtaken several countries to have the third-highest intake of international students globally. According to Immigration, Refugees and Citizenship Canada, IRCC, the number of international students with Canadian study permits reached 642,000 in 2019. The Canadian government recognizes the growing contribution of immigrant students to Canada's economic prosperity. International students in Canada spent an estimated $21.6 billion on tuition, accommodation, and other expenses in 2018. They sustained close to 170,000 jobs for Canadians in 2016.
Composition of international students studying in Canada:
Once again, Asian nationalities dominated the international students of higher education attending Canada colleges.
IRCC statistics for 2019 show that around 56% of all international students come from just two countries: India, with 219,855 (34% of total enrolments), and China, with 141,400 (22% of total enrolments).
While Indian study permits have been growing, Chinese study permit numbers have been stagnating.
South Korea, France, Vietnam, the US, Iran, Brazil, and Nigeria have also scored high in the number of students continuing education in Canada.
Best colleges in Canada in terms of rankings and international student intake:
According to Maclean's, in 2016, the three universities with the highest enrolment of international students in first-year undergraduate studies were:
University of British Columbia (31% of college enrolments)
McGill University (30.7%)
Bishop's University (29.6%)
For graduate students overall, the universities with the highest international enrolment were:
University of Windsor (57.2% of college enrolments)
Memorial University of Newfoundland (50%)
Concordia University (49.2%)
As per Times Higher Education world rankings, the best colleges in Canada were the University of Toronto (18th), the University of British Colombia (34th), and McGill University in Montréal (40th).
Ontario is by far the most popular destination for international students in Canada. As per IRCC, in 2019, Ontario hosted 307,000 foreign higher education students, i.e., 48% of all Canada's international student population. British Columbia and Quebec came next with 23% and 14% of Canada's international students, respectively.
Popularity trends for higher education in Canada:
The Canadian government has made it official that international tertiary education makes a large and growing contribution to Canada's prosperity. It aims to turn Canada colleges into a powerhouse for tertiary education. Current government policies are a reflection of this. Canada allows international students to work while they study, and also obtain a post-graduation work permit to gain Canadian work experience. It also offers them more than 80 economic class immigration streams to choose from. Further, living and tuition expenses are lower in Canada compared to other popular student destinations like the US and the UK
Opportunities in Canada for educators:
Canada has been steadily aiming toward offering the best education in the world for postsecondary education. The Canadian government research estimates that higher education international students contribute some $22 billion annually to the country's economy and help to sustain over 170,000 jobs. As a direct consequence of the pro-international-student policies of the Canadian federal government, several opportunities have emerged for both online tutoring and teaching roles in a wide range of academic fields. Most definitely, they include foreign language tutoring, ESL tutoring, grammar tutoring, etc. On the ground, the Canadian government facilitates immigration for the teaching profession into different districts and provinces through the express entry system.
Eastern (Asian) Higher Education System
Asian cultures have traditionally placed a high degree of importance in secondary school and postsecondary education. As a consequence, most of the growth in international tertiary education and student mobility has originated from students in Asian countries who are looking to get global degrees. Now, with Asian economies emerging as the new leaders on international forums, their local educational systems are also fast catching up. Driven mostly by governments, countries like China are now players in the latest frontiers of science and technology, including in renewable energy, communications, artificial intelligence, and space science, to name a few. Not only do they cater to their own students for higher education, but they have also been attracting international student populations to their countries as well.
This is recognized in the fact that there are 25 Asian universities in the QS top universities ranking for 2021. The list is dominated by Singapore, Mainland China, Japan, Hong Kong, and South Korea. The top five Asian universities as per the ranking are National University of Singapore (11th), Nanyang Technological University, Singapore (13th), Tsinghua University of China (15th), The University of Hong Kong (22nd), and Peking University of China (23rd).
Key challenges faced by Asian higher education systems
Undoubtedly, Asian higher educational systems have made extraordinary gains in expanding access, diversifying curricula, and experimenting with new instructional delivery systems. However, there are still challenges in some areas. In a recent study, the Asian Development Bank has helped identify some of these weak spots:
Maintaining and improving education quality, even in the face of budget constraints
Improving the relevance of curriculum and instruction at a time of rapid change in the labor market needs
Increasing and better utilizing the financial resources available to higher education
Balancing the continued expansion of access to higher education with greater attention to equity and to the need to raise quality.
Higher Education System in China
In September 2010, the Chinese Ministry of Education launched the Study in China plan, aiming to increase the international student population in China. According to EAIE, China targeted to host 500,000 international students by 2020. With the total number of international students in Chinese postsecondary education reaching 492,185 in 2018, it has nearly reached its target. China has overtaken top student mobility destinations like the UK. The Chinese tertiary education system continues to expand at an incredible pace despite some criticisms related to the quality of education in Chinese universities and the social environment in China.
China has some good colleges and universities that have been steadily climbing up the global rankings. This is making them more appealing to prospective international students. Two Chinese universities, Tsinghua and Peking Universities, are ranked 20th and 23rd in the world, respectively, according to the 2021 Times Higher Education World University Rankings. 75.52% of international students to China are from Asia and Africa. China is the leading destination globally for Anglophone African students.
Top courses in China: 
Masters programs are very popular amongst international tertiary education students in China. The top courses are master's in computer science, master's in general engineering, master's in international business, Master's in Economics, and Master's in Languages.
Best colleges in China: 
China boasts of some good colleges that are making their mark in global educational systems. The best colleges in China with the highest international student enrolments are Peking University, Xi'an Jiaotong-Liverpool University, Tsinghua University, Xiamen University, and Beijing Institute of Technology.
Broad requirements to pursue post-secondary education in China: 
Admissions are based on high scores in the previous degree. China sets age limits for students for specific courses. International students can directly apply online through the university portal. For English-taught degrees, international students to China must go through TOEFL or IELTS language tests. By the way, foreign students can even pursue Chinese taught courses after demonstrating language proficiency.
Scholarships in China: 
There are over 50,000 international students in China with scholarships. China Scholarship Council (CSC) scholarships are one of the most common Chinese government scholarships awarded to international students to China. The Chinese government also offers other scholarships such as the Confucius Institute scholarships, CAS-TWAS Scholarships, and Chinese Provincial Government Scholarships. The majority of universities in China also offer own scholarships to international students.
Higher Education System in Japan
Japan as a nation has consistently demonstrated its unique ability to embrace disruption and seed an opportunity in it. Therefore, we must not be surprised if Japan repeats that feat in the education sector. Japan's base of higher education international students has more than doubled in the last 10 years. As per the Japan Student Services Organization (JASSO), there were 312,214 international students in Japan in 2019, up 4.4% YOY.
The main attraction of studying in Japan is that it is one of the most technologically advanced countries in Asia with a top-notch educational system. The Japanese culture is a fascinating blend of the ancient and the ultra-modern. Japan has comparatively low tuition fees. In addition, Japan gives a number of government scholarships to international students. It also offers positive employment prospects both in Japan and abroad post-graduation. Tokyo was the most popular destination in Japan with 116,094 students in 2019.
Composition of international students studying in Japan:
According to JASSO, in 2019, 93.6% of the international students to Japan came from Asia and 4.4% from Europe and North America. Students from China and Vietnam dominated enrolments, accounting for over 63.4% of the total number of international students. In 2019, there were 124,436 students from China (up 8.3% YOY) and 73,389 students from Vietnam (up 1.4% YOY).
Top courses for higher education in Japan:
Most international students in Japan were enrolled in university undergraduate programs (89,602 students, 28% of total enrolments) followed by Japanese language institutes (83,811 students, 26.8% of total enrolments), and professional training colleges (78,844 students, 25.2% of total enrolments). The top postsecondary education courses were:
Humanities – 133,061 students (42.6% of total enrolments)
Social science – 84,714 students (27.1%)
Science – 4,305 students (1.4%)
Engineering – 40,145 students (12.9%)
Best colleges in Japan in terms of international student intake:
The highest-ranking university in Japan is the University of Tokyo, which is ranked 36th in the 2021 Times Higher Education World University Rankings.
The major universities in terms of accepting the highest number of international students were Waseda University (5,724), Tokyo University of Social Welfare (4,273), The University of Tokyo (4,178), Japan University of Economics (3,487), and Ritsumeikan Asia Pacific University (2,759).
Broad requirements to study in Japan:
International students continuing education in Japan have to complete 12 years of schooling in their home country.
Examination for Japanese University Admission for International Students (EJU) is an exam conducted by JASSO (Japan Student Services Organization)
International students enrolling for postsecondary education courses taught in Japanese require proficiency of the Japanese language. EJU itself tests an applicant's knowledge of the Japanese language and in the respective subject. Some universities may require a separate Japanese Language Proficiency Test (JLPT) score conducted by the Japan Educational Exchange and Services.
Which is Better – Western or Asian Education Systems?
Western education still in the lead
Nothing beats the United States educational system in terms of reputation, range of subject areas, variety of programs, and flexibility in choosing courses. However, the US tuition and living expenses are high and entry for international students is very competitive. Although there are plenty of scholarship opportunities, they are rarely full-tuition scholarships and there is stiff competition for the awards. Also, due to tightening US immigration policies, post-study work opportunities are becoming more difficult. The UK educational system, albeit offering some of the world's very good colleges and universities for tertiary education to international students, is somewhat in the same state as the US. Although these two nations are still the most sought-after destinations for international students, they have been slowly losing ground to other emerging higher education destinations.
Australian and Canadian higher education systems are fast capitalizing on the current dynamic to capture the international postsecondary education market. These countries have the resources to build world-class educational systems in terms of technology, infrastructure and high-quality teaching staff. They are as close to the US and UK education systems as one can get. In addition, they have student-friendly post-study-work norms too. As a result, these emerging western education alternatives are getting a closer look by aspiring international students. And they are likely to attract a greater share of the foreign student market in the years ahead.
Will the Asians catch up?
The Asian educational systems on the other hand, have a high-beta opportunity in front of them. If they play their cards right, they will be the rising stars in the sector. Even though the western educational systems are appreciated for the individuality and the diversity in learning, the Asian educational systems win hands down in rigor, academic prowess, test scoring abilities, etc. Countries like China, Japan, Singapore, Hong Kong, etc. They are eager and determined to develop high-class postsecondary education institutions. And they have been steadily getting successful at it. In the years to come, it is highly likely that we will witness some dramatic shifts in the international tertiary education space driven by Asian nations.
Related Links:
How to Become an Online Tutor: A Beginner's Guide
Preparing for ACT: The Definitive Guide