Preparing for ACT: The Definitive Guide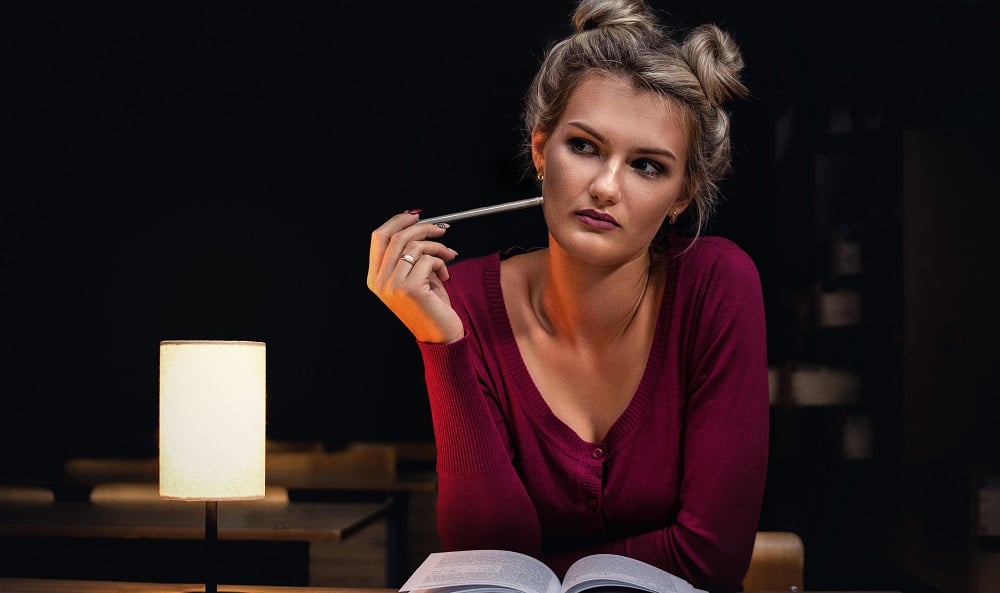 For many of us, ACT is one of the tests we must take to join our dream university. But that hardly comes easy given the tremendous competition nowadays. What started as a local test by a University of Iowa professor in 1959 has become an international contest requiring serious preparation. From ACT test structure to preparing for ACT to ACT tutoring costs, there's a lot to wrap your head around before you get started. In this article titled Preparing for ACT: The Definitive Guide, I've put together the key points around this test and give you actionable tips to preparing for ACT with confidence.
#1 Getting to know the ACT test thoroughly
The first step that any good ACT tutoring center will do is to help you know the sections in ACT very intimately. Each section tests different abilities and demands a different approach. This is indeed the most crucial step in preparation –  familiarizing yourself with the ACT test.
The ACT test has four mandatory sections: English, math, Reading, and Science in this order. They have a total of 215 multiple-choice questions. The total test time is 2 hours and 55 minutes. This means the time you have to solve each question is anywhere between 36 seconds to 60 seconds per question. You basically have to fly through your test at hair splitting speed.
An optional Writing section for 40 mins follows the multiple-choice section, where a writing prompt will appear before you. If you choose to take the Writing test, you must answer just one question in an essay format. The total test time with the Writing section is 3 hours and 35 minutes.
#2 Prepare for ACT wisely
How effective is self-study while preparing for ACT?
Self-study gives a great deal of control over your ACT prep. There are plenty of online resources in the form of books and self-administered tests. Use them in your ACT online prep extensively. But there's one big danger with self-study that I must highlight to you. You don't have an experienced perspective on whether you're preparing yourself adequately and in the right direction. After weeks or months of self-study, when you're finally in front of your test booklet, you don't want to feel paralyzed like you're at the scene of the Red Wedding. It's just not worth it.
Self-study is a great way to learn, understand, assimilate and reflect upon new information. It should definitely be a part of your study plan, but not the only part. If ACT tutoring cost is not an issue, I strongly recommend that you get some kind of coaching either in the form of ACT classes or ACT tutoring online. Search for ACT tutoring near me and see what you get. You can also evaluate ACT online prep options. There are plenty of options to choose from.
ACT classes
Most students enroll for ACT prep classes because it's a cost-effective way of getting access to ACT tutoring even though it may be conducted in groups. The biggest shortcoming of classroom prep is that lessons aren't customized. You're either a math whiz wasting time and money on lessons you don't need or you're too far behind the class and feel awkward about interrupting the ACT math tutor with questions. Speaking for myself though, I saw value going to the SAT tutoring near me because I could meet other students and share notes on progress. In competitive test prep like this, it's important to be in the groove of things. If not ACT classes, a bit of group study or even regular huddle sessions with fellow ACT preppers is advisable. I got myself a private ACT math tutor and an ACT reading tutor for extra help with the subjects.
Enroll yourself into ACT tutoring
If you have ambitious goals and don't want to burn out trying to achieve them, do yourself a favor – enroll into ACT tutoring. Students often worry about the ACT tutoring cost and end up opting for self-study or ACT classes. Competitive academics is all about knowing scoring strategies that only experience can give you. ACT tutoring delivers that experience to you. It's your best chance to get access to the best schools through superior ACT prep strategies.
How good is ACT online prep?
In my time, I went to a center offering ACT tutoring near me. It was the norm in those days. Nowadays, however, there are plenty of excellent options, including ACT tutoring online which has a great many advantages over in-person private ACT tutoring. The first and foremost advantage is affordability. You'll find tutors catering to every budget range. In addition, ACT tutoring online usually has provisions for refund or redressal for a service that you're not happy with. Therefore, from an ACT tutoring cost perspective, ACT online prep options have a big plus.
The second big advantage is quality. You can easily find ACT experts in different niches: ACT math tutors, tutors for ACT English practice, ACT reading tutors, ACT writing tutors, etc. To make the tutor hunting efforts more student-friendly, many online tutorial sites provide various assessment tools, as well as free online tutoring chats that can help you gauge the tutor assigned to you before paying up. The whole process is in your control.
#3 Get Familiar with the Test Strategies
Fortunately for you, ACT is a highly standardized test. There's a particular fashion in which problems are presented across all four sections in the ACT, viz. English, math, Reading, and Science. The earlier you start familiarizing yourself with the patterns, the better your scores will be. The top ACT math tutors, ACT English practice tutors and ACT science tutors, all vouch for the fact that students who've wrestled with this test do better. Chances are that those who took the exam several times in the past have a greater chance of getting a perfect score, with or without ACT tutoring.
In the following subsections, I list some of the ways in which you can get familiar with the test as early as grade 3 and beyond. However, know that it's never too late to get started with practice if you have proper guidance with ACT tutoring.
ACT Aspire
ACT offers pre-tests called the ACT Aspire from grades 3 through 10 to help students measure their college and career readiness using a different, all-rounded approaches (the Common Core State Standards). It has the same content as the main ACT test. From a very young age, students and their schools can recognize the strengths and spot weaknesses in the skills needed to preparing for ACT. More importantly, students who take advantage of the ACT Aspire tests learn to face test conditions from a very early age. If you haven't been appearing for ACT Aspire and you find yourself in junior year already, don't fret. There are other ways to get up to speed as well.
PreACT for 10th graders
PreACT was designed by ACT, Inc., for 10th graders to ease into the real ACT prep mode. It simulates the ACT testing experience within a shorter test window on all four subjects but without the writing prompt. It helps students get comfortable with the format and understand how they're doing in core subjects. If you plan to take the PreACT, share the score report data with your ACT prep tutor. This report will be the basis for a customized action plan to ensure that you get a great score in the ACT test ahead.
ACT official practice resources
Let's suppose you're in junior high now and you've made up your mind about giving full attention to your ACT prep strategies. Whatever your preferred study method is – ACT classes, private ACT tutoring, self-study, or ACT online prep – make sure you lay your hands on all the official ACT practice resources available in digital format on the ACT Inc. website. These tests contain questions given on previous test dates.
These are all convenient digital resources available to you on the ACT website that you must take full advantage of because everything here closely resembles the real thing in terms of quality.
ACT test experience in the junior year
Several junior high students appear for ACT in fall and work towards improving their scores in the subsequent year. Surveys have found that students who appear for ACT in junior high have a better chance of obtaining a high score in their senior year.
Free online tests
If you want to look beyond mediocre or expensive ACT tutoring near me, do check out ACT tutoring online. There are several high quality ACT online prep resources such as diagnostic tests and  practice tests. Some of them are available for free. For others you may need to register yourself and pay a fee. You can even enroll for mock tests series with some of these platforms. If you've signed up for ACT tutoring, then your tutor will certainly have some recommendations for you. Several online tutoring platforms provide students with their own ACT online prep test series that you can avail of.
#4 Have a Balanced ACT Study Plan 
Get a tutor's advice on study plan:
As discussed earlier, from ACT Aspire, PreACT and other diagnostic tests, you will get the sense of where you stand right now. For example, in the math section, you'll take test for linear algebra, quadratic equations, data analysis and geometry. In the English and reading sections you'll take test for grammar, punctuation, sentence structure, logic etc. While some areas of weakness may be obvious to you from your diagnostic test scores, a certified and experienced ACT English practice tutor or an ACT math tutor will be able to glean a lot more about your skill level and design result-oriented strategies for preparing for ACT accordingly.
Prepare a section-wise study plan:
Just as gorging a pizza one day and starving yourself for the rest of the week is a pointless diet plan, doing a ton of math practice one day and slacking off for the rest of the week won't get you very far with preparing for ACT. This is where ACT tutoring plays a very important role in helping you develop sustainable study habits that fetch results. A balanced prep plan covers all the required skill areas in a systematic way keeping in mind your strength/weakness profile.
Various platforms for ACT online prep give you access to tutors for all individual sections, such as an ACT math tutor, an ACT English practice tutor and an ACT science tutor. No part of your practice will be left unattended. Also remember, the smart way to prepare for the ACT is to practice a little every day. Consistency is the key during the months leading up to the test day rather than studying in intensive spells.
Should you opt for ACT writing?
Well, the general opinion is divided on whether or not to opt for the ACT writing section. The decision depends on which colleges or scholarships you wish to apply for. What we can tell you is that none of the most selective schools in the US require or recommend it. None of the Ivy League schools want ACT writing scores.  A few colleges that previously required ACT Writing have made it optional or scrapped the requirement altogether. Some colleges offering journalism, mass communication, and other top English writing programs may recommend ACT Writing. However, there are quite a few noteworthy ones that don't need your ACT writing scores even for these courses. The UC colleges are an example. As of today, only 12 colleges require it. Colleges change their requirements frequently – double-check with the schools for the most accurate and up-to-date information.
#5 ACT tutoring costs
It is widely assumed that ACT tutoring costs are very high. There was a time when an elite ACT math tutor with a great reputation could charge up to even $300/hour. In my case, I used to have to physically attend ACT tutoring near me which entailed travel expenses as well. Choices were limited. The ACT online prep scene has dramatically changed the ACT tutoring landscape. Now you can choose from thousands of tutors from anywhere in the world with all different skills and backgrounds on platforms like ViTutors, for all levels and budgets. To give an idea of what ACT tutoring costs are like these days, if you just need help with test analysis, it may cost anywhere from $30-50/hour. If you need more detailed help with designing your ACT study plan, and learning test strategies, you can opt for high quality ACT tutoring online anywhere from $80-200/hour.
This article, Preparing for ACT: The Definitive Guide, is meant to get you on a winning course with your ACT prep. Preparing for ACT doesn't look easy, but it is actually quite doable if you're ready to put in the hours and do it methodically. Because, ultimately, it is about planning and executing your plans with a high level of discipline and consistency that matters.
Good luck!
Articles Related to Preparing for ACT
20 Top ACT Prep Hacks for a Great Score