How to Qualify for Online Tutoring Jobs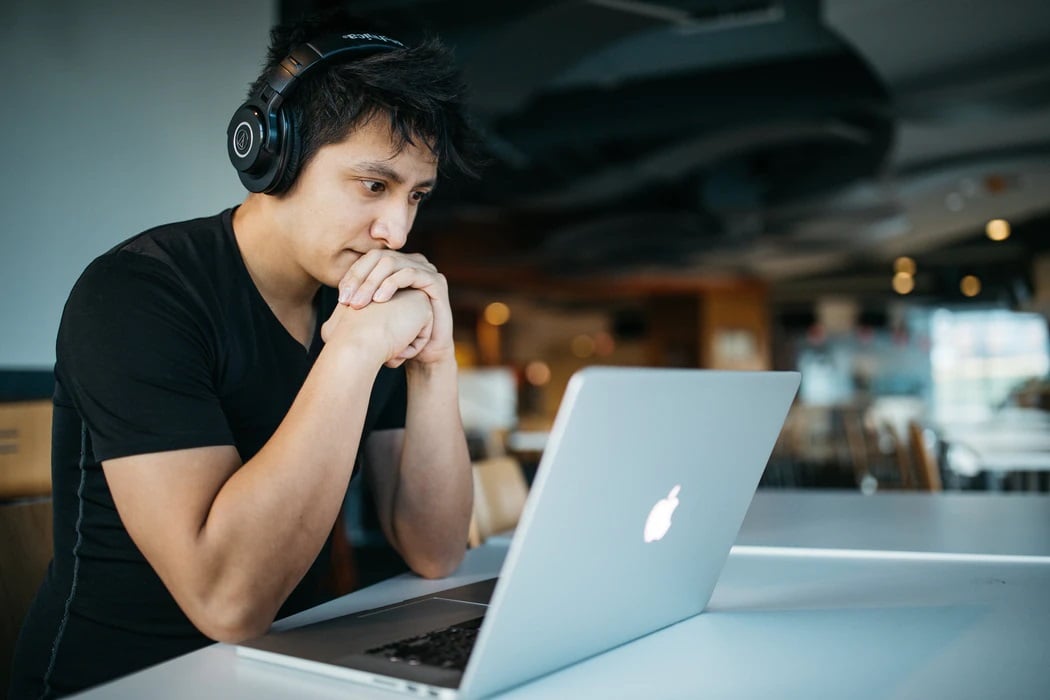 If you're curious to know about the qualifications needed to enter the online tutoring jobs market, you must be planning to enter the field. And if so, you couldn't have chosen a better time. In this article we will walk you through how to become a certified tutor in the world's biggest online tutoring markets, the US and the UK. We will also tell you the popular virtual tutoring jobs available these days and what's expected of you in a tutoring job.
Market potential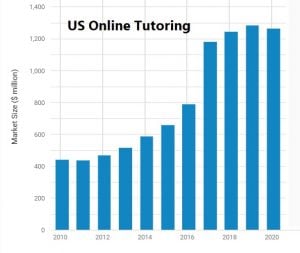 US Online Tutoring Business
The global online tutoring services market size was valued at USD 4.81 billion in 2019 and is expected to expand at a compound annual growth rate (CAGR) of 16.1% from 2020 to 2027. It is estimated that the virtual
 market size in the US has the potential to grow by $12.81 billion during 2020-2024. The market's growth momentum will accelerate during the forecast period because of the steady increase in year-over-year growth. In the UK, estimates for the value of the tuition industry as a whole range £2-6 billion, with online tutoring jobs now becoming a key player within this sector.
The online tutoring companies offer two kinds of services – structure tutoring and on-demand tutoring. On-demand tutoring dominated the online tutoring services market in 2019. It accounted for more than 75.0% share of the global revenue. If you want to tap into this opportunity, we want to guide you on how to start a tutor business.
Building credibility in a 'low entry barrier' industry
Do I need any qualifications to become an online tutor? How qualified do I have to be for freelance tutoring? Are there people teaching English online without a degree? If I am just a college student, can I get online math tutor jobs? If I just want to take up online English tutoring jobs on weekends from some extra cash, do I still need tutoring certifications? These are some of the typical questions in a beginner's mind.
The Flexibility of Online Tutoring Jobs
Online tutoring jobs have introduced a high degree of flexibility and convenience to a tutor's job. You can become an online tutor either part time or full time. In the past, tutoring was a serious full-time profession. Whether you have professional tutoring certification or not, you'll find students who need your help and are ready to pay for it. In fact, online tutoring jobs for college students seeking a side hustle has become easier than ever. A wide range of services are sought, from simple help with homework to proofing, to advanced SAT/ACT prep tutoring, college admission essay writing, etc. Even the spectrum of subjects is full range. There are online math tutor jobs as there are online English tutoring jobs.
Building credibility
A great number of opportunities are opening up in this sector for all types of tutors. Likewise, your quality as a tutor for virtual tutoring jobs is very also closely and publicly scrutinized. That is why it is important to position yourself as a credible tutor with adequate academic qualification, teacher training and tutoring certifications. In the on-demand tutoring world, students hire you for a tutoring job based on your creds and your rates. Naturally, if you want to earn more on these platforms, you have to be competitive either in terms of better qualifications or lower rates. Not all tutors have education degrees. However, education is a key route to building careers in the world of virtual tutoring jobs.
How to become a certified tutor for US based students
In the US, online tutoring jobs are not regulated at the state or national level. There are platforms that even list suitable virtual tutoring jobs for college students with just high school degrees. But if you want to teach math online or start teaching English online without a degree, you may find your search ranking low. Therefore, you should consider supplementing your qualifications with programs meant for both entry-level and seasoned tutors and become a certified tutor. There are four major certifying bodies in the US for tutors:
National Tutoring Association
The American Tutoring Association
The American Tutoring Association began in 2001 as a response to a growing industry with little to no regulation. They offer an ATA tutor certification program. They offer online training opportunities to educate you on how to start a tutoring business and grow it effectively.
Association for Tutoring Professionals
The ACTP offers different certification pathways for tutors and coaches to assist in professional development and skill enhancement. Tutor certification program includes best practices, practical skills, professional practice and underlying theory. They offer a three-step progression – Apprentice Tutor, Advanced Tutor, Master Tutor – over a three-year period to members of the association.
The College Reading and Learning Association
CRLA offers certification programs for college/university level educators who have an interest in college learning assistance, tutorial programs, reading, and developmental education. This 3-level certification is designed for educational programs who wish to develop their faculty members or peer network of tutors.
National Tutoring Association
The NTA is an American non-profit membership organization for tutoring professionals in the United States and thirteen other countries. They offer programs for Academic Coach, Advanced Level Tutor and Master Level Tutor.
How to become a certified tutor for UK based students
There are no standard qualifications for virtual tutoring jobs in the UK. So, anyone who has good knowledge in a specialist subject can become a tutor. Additionally, this sector is unregulated and unlicensed in the UK. This means you're not expected to complete any additional training requirements beyond basic credentials to start a tutoring business or to become an online tutor. If you're planning on specializing in the UK school curriculum, you may set your own rates and advertise the services of your tutoring business.
Although there are no formal entry requirements set by the tutoring companies, most tutors have at least a degree. However, if you do want to get recognition as a tutor in the UK, you can get a membership in The Tutors' Association (TTA). This is a professional membership body for tutoring and supplementary education in the UK, recognized by the UK government.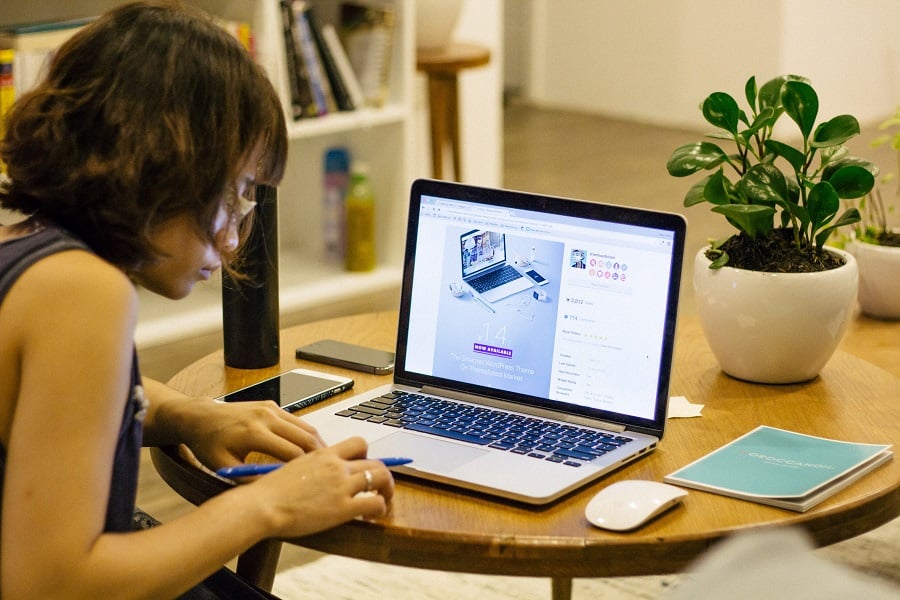 Building Tutoring Reputation
How to become an online tutor if you're at the entry-level
If you're a college student or a beginner looking for a side gig, we have a tested pathway for you. Online tutoring jobs for college students require some demonstration of subject matter expertise. So, make a list of things that demonstrate it.
Showcase talent in the subject
For example, if you want to teach math online, you can perhaps show that you obtained perfect math scores in your ACT/SAT tests. If you're considering teaching English online without a degree, you can showcase any national-level essay contest wins in addition to test scores. We recommend that you at least possess a college degree in the subject you wish to teach, or plan to get one asap.
Get recommendations
This is one way to get ready for online tutoring jobs without a degree. Try to obtain at least two recommendations from credible individuals with some standing who can vouch for your tutoring ability. One could be from an educational setting and another from an employment one.
Have a great social media presence
Look professional on social media. If you're on platforms like LinkedIn, make sure your profile reflects your competency. Parents and students do their own background checks which you have got to pass.
Register on online tutoring platforms
Most on-demand tutoring platforms have made this is a fairly straightforward process which you can do via desktop or mobile phone. Try out multiple tutor companies so that you have a sense of documentation and certification requirements across platforms. If the platform lets you list yourself to become an online tutor, chances are that there are suitable freelance tutoring jobs available for your level on that platform.
Take proficiency tests
Certain platforms will need you to go through subject proficiency exams, teaching exercises, etc. This is to ensure quality on the platforms and good for your tutoring business as well. That itself serves as a certification, so don't let it deter you from registering.
Join tutoring associations
Join industry associations or obtain credible certifications to boost your profile.
On Vitutors, we don't place entry barriers on beginners seeking virtual tutoring jobs unlike other tutoring companies. However, we encourage you to have a degree and certification to maintain a strong presence on our platform. We ask you to upload required documents and certifications online for admin approval. After that you become eligible for receiving tutoring job requests from students around the world. Once you accept it, the student makes the payment and you will receive it immediately. You can start your online session using our tuition friendly tech interface. Once the session is complete, you'll be asked for feedback.
Popular online tutoring jobs listed on platforms
We've listed below a broad spectrum of popular online tutoring jobs for UK and US based students. You don't have to be a qualified teacher, but proficiency in the English language as the medium of instruction is a must. Decide the grades/levels and the subject that you're most comfortable with and prepare an online profile that reflects this.
Online tutoring jobs in the US 
Math tutoring jobs are the most requested in the US. If you want to teach maths online, be prepared to teach subjects like Algebra, Geometry, Trigonometry and Calculus. When you become a maths tutor online, you'll mostly be facing high school students. High school years are test prep years. So be prepared for ACT Math tutoring jobs and SAT math tutoring jobs which is quite unlike classroom math.
Online English tutoring jobs closely follows math in popularity. Tutoring jobs include grammar tutoring, tutors for essay writing, literature analysis, communications skills tutoring jobs. ACT and SAT online English tutoring jobs are also common during test prep season. At the elementary level it's common to find college students teaching English online without a degree.
Due to the sizeable immigrant student population in US schools and universities, online ESL tutoring jobs are very common in the US. They cover general English skills, basic & advanced grammar, test preparation, and English for Specific Purposes (ESP) programs.
If you're eyeing Spanish tutoring jobs, you're in luck because people of all ages and educational backgrounds are looking for online Spanish tutors these days.
Online science tutoring jobs and computer science tutoring jobs are very popular high school tutoring subjects.
There's great demand for STEM (Science, technology, engineering, and mathematics) subjects tutoring jobs in the US at the university level. STEM tutoring will require advanced qualifications and subject area expertise and not normally part of virtual tutoring jobs for college students.
Online tutoring jobs in the UK
Math is by far the most popular subject for tutoring in the UK. It includes various levels like primary and secondary math tutor jobs, GCSE math tutor jobs and A-level math tutor jobs
Next in popularity are teaching English online jobs. You can expect primary and secondary online English tutoring jobs, GCSE and A-level online English tutoring jobs and literature-based English tutor jobs
This is followed by science tutoring jobs particularly for the secondary level. You can expect secondary physics tutoring jobs, GCSE and A-level physics tutor jobs, GCSE and A-level chemistry tutor jobs, GCSE and A-level Biology tutor jobs. Basically, for school level science tutoring jobs you have to have a core specialization.
Independent school admission test prep tutoring jobs called the 13+ exams
Other areas include Economics, History and Psychology and Law tutoring jobs
If you're looking for language tutoring jobs, then there is high demand for Spanish tutoring jobs and French tutoring jobs, especially for GCSE exams
11+ grammar school admission test prep tutoring jobs
Literacy and numeracy foundation skills tutoring jobs
What is expected of you in a tutoring job?
Even though you may be considering an online tutoring job as a side hustle, it is a serious job and a noble profession. You're undertaking a huge responsibility with respect to the pupil's future. The job involves scheduling and planning tutoring sessions for individual students. It also involves tailoring a customized study plan, being accountable for progress, assessing shortfalls, being up to date with curriculum content, etc. In addition to these, online tutoring is very demanding emotionally. It will tests your EQ to a great extent, at times even more than your IQ. If you're serious about becoming an online tutor and making your tutoring business a success, we recommend you budget your time for this accordingly.
We at ViTutors run a platform to support your dreams to become an online tutor. Vitutors is an online tutoring marketplace where students and parents can hire tutors from anywhere in the world for all levels and budgets. Please check our pages at Vitutors.com to learn more.
Articles Related to Online Tutoring Jobs
How to Become an Online Tutor: A Beginner's Guide
Online Tutoring Business: Top Technology Tools
7 Reasons for Choosing Online Tutoring Services
Additional References