How SAT Tutoring Can Boost Your Scores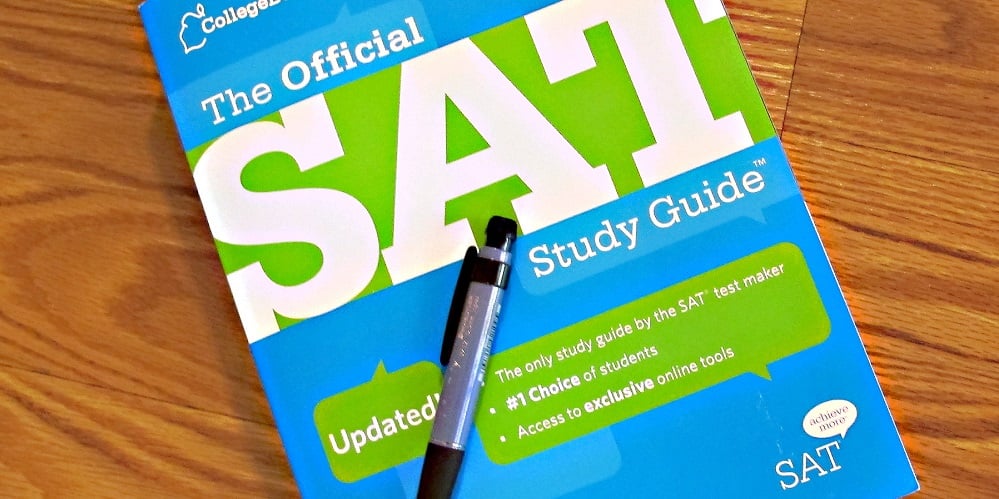 Nowadays, you cannot go anywhere without taking one test or the other. There are numerous standardized tests for admissions and qualifications. One of them is SAT, which I took myself several years ago. I figured that the best way to boost my SAT score was to prepare in advance with a well-designed study plan covering up all my skill gaps. I had a few different SAT prep options to choose from, which I sampled all except the online SAT Tutoring.
Self-preparation:
This is how I started my SAT prep. I used a lot of self-prep resources available in the form of books, mobile apps, and online resources. I thought it was the cheapest and most convenient way, one that I have complete control over my SAT prep.
SAT class near me:
Soon I discovered that self-study could get lonely and pretty hard at times. That's how I opted for a SAT class near me. However, I felt they had a one-size-fits-all approach to SAT tutoring. I was missing certain parts here and there in the classroom. Often it was too late to catch up with the rest of the class. Many others felt the same way too. Cleary, every student had different areas of weakness that needed special attention.
Private SAT tutoring near me:
It felt amazing to have someone by my side to get me past tough questions. I got a study schedule customized to my skill gaps. The SAT prep tutor assigned to me totally kept me on track until day zero.
Online SAT tutoring:
There are some great online SAT tutoring options that give you the benefit of one-on-one SAT tutoring along with the convenience of 24/7 support. You'll be able to study from anywhere you like. Switching from one to the other is a breeze, just a few clicks away.
Between the SAT class near me and private SAT tutoring, what took my prep to a whole new level was private tutoring which I then supplemented with some self-prep guided by my SAT prep tutor.
In the end I did well with the test. In this article, I thought of summarizing the elements that helped me achieve my goals the most. So, here's how SAT tutoring can boost your scores as much as it did for me.
Comprehensive evaluation by the SAT prep tutor
The SAT tutoring centers as well as online SAT tutoring platforms will give you diagnostic tests at the very beginning of your program. In my case, I just went to a SAT tutoring near me and had a quick assessment. They serve to expose you to the test format early on. It is meant to give you a sense of where you stand as of now. You will take tests for several SAT skills across reading, writing and Math. The skills drill down to very specific areas within the subjects.
For example, in the Math section, you'll take test for linear algebra, quadratic equations, data analysis and geometry. In the writing and language section, you'll take test for vocabulary, inferences, interpretation, evidence support, etc. All of this can be quite overwhelming at the beginning. While some areas of weakness may be obvious to you from your diagnostic test scores, a certified and experienced SAT English tutor or SAT Math tutor can do a lot more. The tutor will be able to glean a lot more about your skill level and design a result oriented SAT prep schedule accordingly.
Private SAT tutoring meets you at your level
Like most students, I too enrolled for a SAT class near me. The biggest shortcoming of SAT class prep is that lessons aren't customized. You're either a Math whiz wasting time and money on lessons you don't need or you're too far behind the class and feel awkward about interrupting the SAT Math tutor every now and then. This problem of level calibration is eliminated if you sign up for private SAT tutoring because your tutor begins at your level. You needn't heft yourself to the average level of your SAT class nor do you have to twiddle your thumbs wondering what you're getting out of it.
Match with the teaching style of the SAT prep tutor
Each one of us has a different learning style and a personality preference. Ever heard students discuss the SAT Math tutor or SAT English tutor after the class? There'll be one student who absolutely adores the tutor while another one doesn't find her funny.
Private SAT tutoring and in particular online SAT tutoring platforms offer the flexibility of choosing a tutor who matches with your preference. In the online tutoring world, you have a large pool of fine SAT tutors from different backgrounds and levels of experience to choose from. A SAT prep tutor that you like makes a huge impact on your motivation level. Keep that in mind if you're opting for SAT tutoring to boost your scores.
Private SAT tutoring helps you develop comfort around the test
Students appearing for the SAT have a lot of questions. They aren't necessarily related to specific Math problems or reading tests. They are normally a bunch of enquiries that students ask to help them understand SAT better. This is particularly true for first timers. "Is it OK to guess on SAT questions?", "Is it true that B is the most common answer?", "How do I finish the SAT in time?", "Can someone like me get a great score?". A trained and experienced SAT prep tutor will be able to patiently address these questions in addition to giving you academic practice. Private SAT tutoring gives first timers a platform to ask all their questions freely.
Develop a good study habits
One often hears SAT students plan over-the-top study schedules like "doing a ton of Math practice on Saturday" to cover up for a whole week of slacking. I can testify from experience that a smart way to prepare for SAT is to practice a little every day. Consistency is the key during the months leading up to the test day, rather than studying in intensive spells. It prevents burnouts.
For example, one to two hours of practice every day and one mock test a week for 3 months is a sustainable plan. The only catch here is that your daily practice hour can't be spent wondering about Bryce Walker's murder in 13 Reasons Why. This is where a  SAT prep tutor plays a very important role of keeping your nose to your work. Just trust the SAT tutoring process and only focus on carving out that 1 hour a day with discipline.
Private SAT tutoring keeps your study plan on track
There are essentially three different parts to the SAT test: Math, Reading, and Writing and Language. The ideal study schedule is one where a combination of these is practiced every day. Students doing self-study often find it challenging to program their sessions or worse, get it wrong. Spending way too much time on one skill area and neglecting another crucial area can really damage your test scores. Unfortunately, you'll only find out how way-off your self-study had been after it's too late.
An experienced SAT prep tutor will play the crucial role of programming your daily practice such that all the crucial skill areas are adequately and optimally covered based on your strengths and weaknesses. Also, with private SAT tutoring, you lose no time trying to work out what to study on a particular day. Basically SAT tutoring keeps your study plan on track.
An experienced SAT tutor equips you with test strategies that work
An important part of SAT preparation is wrapping your head around the best strategies to approach the test. This may require you to unlearn a few things you've been taught till date.
I had a path breaking experience when I took up SAT tutoring near me for my test prep. For the first time in my life I was told to focus on my strength areas and 'manage' my weak areas. My new SAT Math tutor explained to me that if I had trouble solving problems in complex numbers but was very good with linear programming, then perhaps it was a good idea from a SAT score point of view to focus on getting better at linear programming and acing all the questions. He also helped me brush up my basics and develop some specific competencies in complex numbers that put me in good stead for the test.
Another crucial test strategy I got from SAT tutoring was pacing. I knew the components of the test and the time allotted for each part. But my SAT Math tutor taught me how to pace through the sections and how not to get trapped in a time warp with a few problems. SAT test prep turned out to be a completely different ballgame from being good at the subjects Math and English in school. Private SAT tutoring helped me embrace the SAT test process and excel at it.
Private SAT tutoring supports for SAT class learning
I always enjoyed going to the SAT class near me because I could meet other students and share notes on progress. It helped to meet others who were going through the same grind. But every so often, the SAT class tutor would explain a key concept that I wouldn't get right away. And all the rest of the session would go to waste. Sometimes my cluelessness carried on to the next session. This problem got resolved with private SAT tutoring. It helped me get up to speed with stuff I couldn't grasp in class. It really helped me get the best out of the SAT class. I would recommend a combination of SAT classes and private SAT tutoring for preparation.
A SAT tutor brings enthusiasm to test prep
I've come across a lot of students who start off finding SAT test prep boring but a few months later turn around and say they're having fun with the process. The reason is often good SAT tutoring. A SAT English tutor who is very passionate about the subject is likely to pass on the interest and fascination for reading to the students. A skilled SAT Math tutor breaks down the sheer volume of material covered in the test to a few understandable portions. Once test scores start improving, students develop an appreciation for Math rather than remain bogged down by it. Test prep needn't be stressful or tedious at all if you SAT prep tutor can infuse you with enthusiasm for the subject.
A SAT tutor improves confidence and self-esteem
The game changer on test day is the confidence with which you walk into the test room. The difference between "whoa, this is tough" to "yes, I can do this" is a great SAT prep tutor. Such a person helps you trust your strengths, identify and manage your weaknesses. A SAT tutor can give you the confidence that you are sufficiently prepared. This acts as positive reinforcement on test day. In short, your tutor prepares you to give the SAT exam your personal best.
Test day counselling 
A private SAT tutor is only next to a parent when it comes to giving confidence and comfort before test day. You may feel butterflies in your stomach. A tutor who's spent weeks coaching you, has more confidence in your preparedness than you yourself might have. As tempted as you might be to put in some last ditch effort the previous night, your SAT tutor will tell you why it's not advisable. He or she will encourage you to watch your favorite movie or listen to music, ask you to eat well and stay hydrated. Most importantly, he/she will help you to stay calm. Your tutor will remind you to organize your bag and have a checklist ready on what you need to pack in.
Your SAT prep tutor is as invested in your success as you are. A good tutor holds him/herself accountable for your success. It is in the last few hours before your test day that you realize how invaluable your private SAT tutor is.
Are you ready for college?
We have good news for you. Anyone can get a great SAT score because SAT is not an IQ test or an aptitude test. The SAT simply tests the college readiness of high school students by measuring skills in subject areas already learnt in school – reading, writing and Math. Very basic stuff really. The important thing is not to kick yourself if you're seeing stars thinking about algebra, grammar, data analysis, reading, geometry all at once, because you're not alone.
For scores of students in the USA and abroad, SAT preparation is a nerve wracking experience. Preparing for the college admission process in advance is crucial for reducing the level of stress. Finally, if you are considering private SAT tutoring, that is indeed the best investment you can make towards boosting your SAT scores. Be sure to explore the online SAT tutoring options and sites, such as ViTutors.com, where you can easily find highly experienced SAT prep tutors for all skills, subjects and budgets.
Related Articles
The Definitive Guide to Preparing for SAT
Best ACT Prep Strategies to Score High
20 Top ACT Prep Hacks for a Great Score
Additional References
SAT Information from College Board