Free Education Resources: The Ultimate Guide for Teachers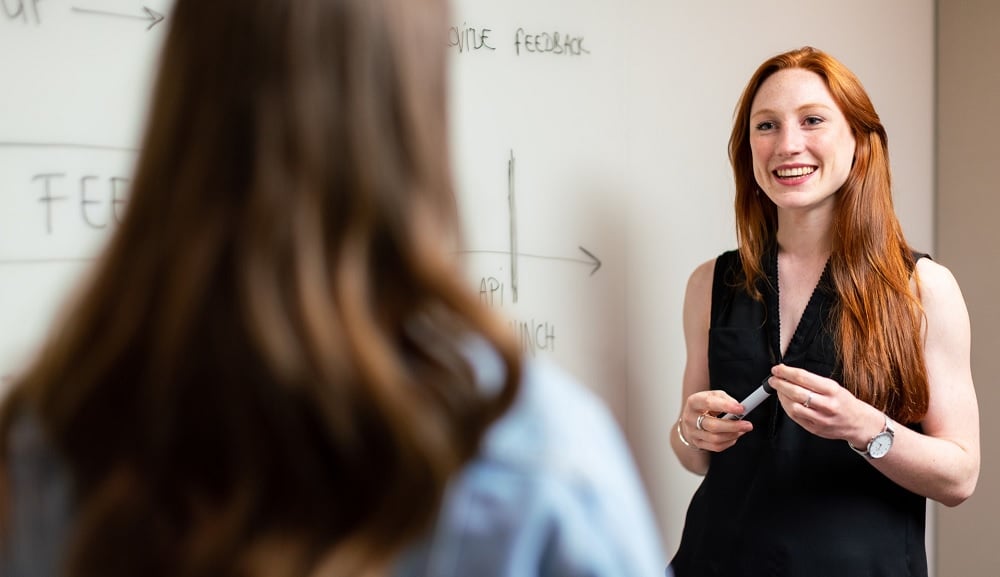 Teachers have an incredibly tough job in their hands. Their job is not unlike that of parents. Both share the responsibility of shaping the intellect, values, attitudes, and opinions of young students while battling the trials and tribulations of growing up. But in some respects, a teacher's job is more challenging. He or she must manage not one or two children, but an entire classroom. The teacher must also deal with parents, colleagues, and superiors. Further, teachers must plan and prepare lessons and deliver them year after year. The lessons need to be enriching and engaging. Structuring such lessons daily can become enormously taxing and time-consuming. In addition, these days, teachers must catch up with technology to navigate through blended learning or purely online paradigms. Therefore, they need good quality education resources, both online and offline.
The aim of this list of free and, in many cases, amazing educational resources is to make instruction and professional development easier for teachers without incurring additional expenses.
General Resources for K-12 Teachers
General resources comprise platforms that provide useful free educational materials for online teaching or to supplement classroom instruction across PreK and K-12 levels.
Name
Summary

Edutopia

Target: K-12 teachers; 149K subscribers 689 videos

Edutopia is one of the most comprehensive education resources meant to help teachers improve their teaching game. Among other things, it operates like a virtual staffroom where a community of K-12 teachers share their experiences. Teachers can stay informed about the latest in education, about best practices in K-12 teaching, techniques that work or don't work, eye-opening articles, etc. Edutopia also makes useful tools available for educators like lesson plans, assessments, and training tools.

Edutopia has a YouTube channel that produces interviews with students, educators, education experts, etc. There are videos that educate teachers on how to apply evidence-based teaching strategies in their classrooms, including digital classroom.

Khan Academy

Target: K-12 teachers

Khan Academy is a name that cannot be ignored as far as free educational websites are concerned, whether for students or teachers. This platform is one of amazing educational resources. It is popular because all the resources are updated, well-researched, standards-aligned and well-organized subject and topic-wise. Teachers can access K-12 resources that ensure a very systematic progression of skills. Math is the best covered subject on the Khan Academy website. However, there is plenty of material on all other subjects as well. The key offering of this website is their instructional videos addressing specific topics from the curriculum. They also offer quizzes and exercises. The content on Khan Academy is considered to be trustworthy. They are made by leading educators and subject matter experts. They also partner with institutions like the College Board as the official test prep partners.

Apart from video resources, teachers can also enrol themselves for free on Khan Academy to conduct online classes. Teachers can ask students to join an existing class on the platform. They can give assignments & videos to their students. The platform is designed for adaptive learning and teachers are able to monitor the progress of students effectively.

ReadWriteThink

Target: K-12 teachers

The National Council of Teachers of English's (NCTE) provides teachers, parents and private and online tutors with top quality free education resources in reading, language and arts instruction through their website ReadWriteThink. The aim of this website is to provide educators with tools for instruction within and outside the classroom.

ReadWriteThink is a good website for free lesson plans. The lessons address the NCTE standards and tell you how long it takes to implement. Assignments are backed by a "theory to practice" linkage with a preparation section, an instruction plan, and links to related education resources. They also offer interactive tools for classroom teaching, including digital classroom. All the resources are organised by grades and levels.

The focus of this resource is literacy and arts which means teachers will find plenty of content on topics like social studies, history, English language, poetry and non-fiction. ReadWriteThink also has some content on STEM subjects, math and computers, but it's not a whole lot.

Scholastic

Target: K-8 teaching

Scholastic is primarily a multinational publisher of textbooks, educational material for parents and teachers as well as comics. In recent years, however, it has turned into a vast bank of free education resources for both students and teachers, enabling learning at home as well as online teaching.

The most compelling free teaching resources they offer is ready lesson plans available for a vast range of subjects and topics. All that the teacher needs to do is to search by topic and a list of lesson plans appear organised by grade. For teachers struggling for ideas to put a lesson plan together, this website is a great place to go looking for one.

This resource is ideal for all grades up to K-8. They offer discussion guides, extension activities, lesson plans, teaching guides, unit plans and vocabulary lists.

CK-12

Target: K-12 teaching

The CK-12 Foundation offers a website centred primarily around STEM subjects for the benefit of K12 students and teachers. The central mission is to facilitate and streamline online teaching and also to apply advanced technology tools to enable teachers and students to get to their learning objectives. The website covers a wide range of subjects and topics well organized according to grades and school levels.

The key offering of CK-12 for teachers and educators is the Flexbook, which allows teachers to customize textbooks digitally. So, a teacher can choose a topic and assemble a textbook by adding and removing sections as per his/her lesson plan.

They have a dashboard for teachers and online tutors which is a useful platform to carry out collaborative exercises with students. Tutors can assign content to their students, share relevant links, etc. They can even assign exercises and assessments to each student and evaluate them on the interface. The platform even employs adaptive technologies for assessments. In addition, there is a variety of educational videos on STEM subjects and even arts and languages flashcards, and other teaching tools that educators can exploit for free.

PBS LearningMedia

Target: PreK to K-12 teaching

PBS LearningMedia was launched by the American public broadcaster and TV distributor famous for shows like NewsHour and Sesame Street. PBS LearningMedia has developed a huge repository of over 100,000 free digital education resources in its library for educators using their own strengths in public media.

Their free teaching resources are classroom-ready and curriculum-targeted spanning from PreK to K-12 levels aimed at improving teacher effectiveness. One of amazing educational resources, the website is available in English and Spanish. All subjects including math, STEM, social studies, English, world languages and arts are covered. Teachers can obtain a variety of resources and supplemental materials such as lesson plans, discussion questions, background essays and different supporting media like audio, documents, images, interactives and videos.

Their library of resources is well organized and readily accessible to teachers. For example, if you search for "earthquakes" you will get all the resources tagged by subject area (geography, science), type of resource (video, lesson plan) and grade level. Lessons are updated frequently to reflect the latest developments and current affairs. This way, the teacher can be on top of the game in any subject area.

PhET

Target: K-12 teaching
PhET was founded by Nobel Laureate Carl Wieman at the University of Colorado Boulder to create interactive math and science simulations. The idea is to engage K-12 students through a game-like environment and flexible tools to help them explore and learn science.
The PhET offers teachers simulations, activity design guidelines, and strategies to support student centered classrooms that promote participation and agency whilst being goal-oriented. PhET has over 100 simulations which are animated, game-like video-aids and demos where you can slow down or speed up, or combine representations or make elements invisible on the screen, etc. Depending on the concept being discussed. These enable "scientist-like explorations" by the students and are very easy for K-12 teachers to integrate into the classroom, including digital classroom.

OER Commons

Target: General educators

OER stands for open educational resources. OER Commons is one of free educational websites. It is a public digital library of open educational resources that teachers and educators can use free of cost. These include textbooks, readings, videos and audio files, assessments, test prep tools like test banks, online courses, lesson plans, and open software. All the resources are organized by subjects spanning arts, STEM, Math, English language, etc.

The OER Commons is a collaborative effort of the Consortium for School Networking (CoSN), Creative Commons (CC), Creative Commons – United States (CC-USA), the Institute for the Study of Knowledge Management in Education (ISKME), the State Educational Technology Directors Association (SETDA), and the Scholarly Publishing and Academic Resources Coalition (SPARC). They provide carefully described, indexed, standards-aligned digital resources that are open to use.

The OER platform allows institutions to customize their own libraries of resources through services such as OER Hubs or microsites.

Education World

Target: K-12 teachers

Education World is an online resource that teachers and schools can use on a regular basis to find original content. The platform claims to update the site daily with curated news briefs on topics that matter to educators. Additionally, Education World offers lesson plans, printables, worksheets, and thousands of other classroom-ready resources. They have interesting features in their lesson plans such as 5-minute fillers, emergency sub-plans, games, etc. All their materials are standards-aligned. The website also keeps teachers up to date with information on EdTech development along with reviews of apps, free educational websites and tech products. Education World offers a large library of professional development articles and columns. This site is free for the use of teachers.

Edmodo

Target: K-12 teachers

Edmodo is a free community-oriented learning management system (LMS) for teachers that supplements distance learning at home and online classes. Think of it as a social network platform where you get tools for video conferencing, efficient communication, teaching materials and content management, group/social interaction. It is mainly targeted towards primary and secondary students and teachers. The communications of all the participants in the network appear like a feed.

Edmodo's Snapshot tool provides resources such as lesson plans, tests, games and other activities that are grade-aligned. Edomodo also provides question banks and assessments for teachers. Teachers can obtain real-time reports on student's performance and progress.

Jumpstart

Target: PreK to K-5 for home-schooling parents

Jumpstart offers free teaching materials such as curriculum design, activities, worksheets, and lesson plans. This platform is uniquely positioned for parents who are home-schooling their children and must wear the teacher's hat.

One of the biggest challenges faced by home-schooling parents is deciding and designing a curriculum based on the child's specific needs. Jumpstart provides a wide range of curriculums organized grade-wise and subject-wise. They also offer subject-based lesson plans which include resources and activities organised for each grade and subject. The lesson plan can be printed.

Teach Starter

Target: PreK to K7 teachers

Teach Starter provides over 140,000 pages of free education resources for up to Grade 7 teachers organized by grade, type and subject. The website is very easily accessible, and teachers can access all their usual free teaching resources, like worksheets, factsheets, posters, games, projects, etc. They also offer detailed unit plans and lesson plans. The subjects include English language, Arts, Math, Science, Social Studies, Health education, etc. The website also publishes useful blogs and podcasts for teachers. The resource is free for teachers. However, there are subscription models too. Teach Starter plants a tree for every subscriber and runs a campaign that aims to plant 1 million trees by 2033 project.
Resources for Specific Subject Teachers
In this section, we will discuss subject-specific teacher resources. This is a list of platforms that focus on a specific subject area contributed by experts in that domain.
Name
Summary

ReadTheory

Target: K-12 English teachers

ReadTheory is a platform for K-12 and ESL English teachers to find and share useful information related to English reading and writing. It is also a large database of fiction and nonfiction passages, exercises, and worksheets for teachers to help students with reading and writing skills. ReadTheory allows teachers to conduct classes, carry out assessments and track progress real-time.

This platform is ideal of teachers who aren't that tech savvy, because it is relatively simple to use. Teachers can hold up to 10 rosters and have up to 35 students per class for free. All the material on ReadTheory is grade-aligned, making it easy for English teachers to use the content for instruction and assessment.

The quizzes aren't manually assigned on ReadTheory. They are randomly selected and assigned to the class. The teacher's job is to simply oversee the test process. ReadTheory also allows for adaptive learning for students and the quizzes are designed using game strategies to make learning at home or in class more fun.

Manga High

Target: K-10 math teachers

Manga High positions itself as a blended learning web-based platform for math instruction. Manga High is usable on any kind of device with an internet connection. The website provides tools that help math teachers give a boost to their math instruction in classrooms with game-based learning. They offer over 700 web-based games and quizzes aligned to the math course curriculum for K-10. Teachers have to register with their school names on the website to access many of Manga High's games for free. If you want access to the full suite of products, Manga High offers an annual license chargeable per student.

Teachers can create a "class" by uploading a roster spreadsheet. Manga High allows teachers to set activities and monitor the progress of the whole class via a dashboard. The teacher is able to connect to a whiteboard and conduct activities with the entire class. The teacher can see real-time data on the performance of each student on activities such as adaptive quizzes, games and social competitions. The teacher is also able to give students performance-based awards and recognition via the platform.

CommonLit

Target: Grades 5 - 12 reading and writing teachers

CommonLit is a free digital resource for educators working on literacy from grades 5 to 12. CommonLit provides high-quality, standards-aligned tools for instruction to improve reading and writing.

Teachers can create a free account on CommonLit.org to access the library of standards-aligned lessons. The tools are designed to improve a teachers' ability to flexibly address and hone reading skills, writing skills and critical-thinking in primary and high-school students. This is crucial for college readiness exams. The website features a free collection of reading passages across literary and non-fiction genres. There are questions at the end of passages to assess reading comprehension and writing skills.

The aim of the organization is to give teachers working in poverty-affected communities access to high quality resources for free. CommonLit helps teachers overcome the resource gap, so that they can then work towards bridging the skill-gap.

NASA STEM Engagement

Target: STEM teachers of all levels

The NASA STEM catalog for educators is an extensive catalog of heavily space centric, free resources. Teachers interested in space and other STEM topics can get free resources like
lesson plans and activities, educator guides, play and learn activities, educational videos, interactive multimedia, posters, mobile apps, image galleries, etc.

The NASA catalog covers topics such as earth sciences, engineering, life sciences, mathematics, physical science, space science, and technology for k-12 levels as well as for advanced collegiate level educators.

One of the unique features of this website is that they showcase interesting opportunities for STEM teachers such as contests & awards, educator development events, internships & fellowships upcoming webcasts, etc. This is a very useful page to stay up-to-date on development opportunities for STEM teachers.

EDSITEment

Target: K-12 history and social studies teachers

EDSITEment is the joint effort of National Endowment for Humanities (NEH) and the National Trust for the Humanities. EDSITEment consolidates free K-12 lesson plans, free educational websites and interactive tools, in the subject areas Arts & Culture, Foreign Language, Literature & Language Arts, and History & Social Studies. Teachers can browse through hundreds of lesson plans organised by grade level. Each lesson plan is divided into "The Lesson," "The Basics," and "Resources."

Other than lesson plans, teachers can also find resources for National History Day projects along with teacher's guides that provide resources, and access to NEH funded projects and programs on a variety of topics, eras, and people. EDSITEment offers Google digital classroom compatible student activities. It also provides access to Chronicling America, the database of historic newspapers from the US.

Illuminations

Target: K-12 math teachers

The National Council of Teachers of Mathematics created Illuminations to increase access to quality grade-aligned resources to teaching mathematics. On the Illuminations website, teachers can find more than 700 lesson plans, 50 activities for students, including virtual manipulatives, applets, and games. So, if there are math teachers out there looking for brainteasers that can help in math classroom or in your tutoring sessions, this is a place to check out.

Library of Congress (LoC)

Target: Social studies teachers of all levels

The Library of Congress Teaching with Primary Sources (TPS) program at the Collaborative for Educational Services offers free or low-cost workshops and support to K-12 teachers via online courses. The Library of Congress has a vast digital collection of resources that teachers can take advantage of. They organize workshops for teachers to learn to work the LoC and apply different strategies to engage students, teach them inquiry through the primary sources, and help students achieve literacy standards. While a large base of topics is covered in the database, a majority of them pertain to history, civics and social studies. The repository is regularly updated making this an exciting library to use for social studies teachers in the US.
Professional Development Websites
Teachers not only need resources to improve teaching effectiveness, but they also need to grow professionally and build a successful career. To help with this need, several paid and free educational websites provide useful resources. In this section, we list some amazing educational resources to help you grow professionally.
Name
Summary

Teacher.org

Target: Individuals pursuing a teaching careers and K-12 teachers

Teacher.org is a unique website that helps teachers with resources to build a career in teaching. So, we are looking at information and links on basic and advanced teaching degrees, teacher scholarships, and US state-wise guidance on how to become a teacher.

Teacher.org gets your career in education started and supported along the way. On this website you can enrol into various programs for teaching degrees such as child development, early childhood degrees, and even PhDs in adult education. They even maintain an updated list of scholarships applicable for teaching programs.

Teacher.org also provides a wide range of free teaching resources that helps teachers grow more effective at their job. It publishes regular blogs on the latest in teaching resources as well as interviews of expert educators. Other education resources include lesson plans, teacher discounts, teaching guides, and articles. The lesson plan database contains those that have already been created by teachers around the US and are organized by grade-level and subjects.

Learner.org

Target: Classroom instruction and professional development for K-12 teachers

Learner.org funds and distributes educational video programs in American schools along with coordinated online and print materials aimed towards the professional development of K-12 teachers as well as for classroom instruction. The resources on Learner.org are free for K-12 educators, students, and lifelong learners. However, colleges and universities must purchase a license to use them in their courses. Learner.org offers humanities, social sciences, and science and math content for all levels, both school and college. All the resources on the website are carefully indexed by subject as well as grade level.

BetterLesson

Target: Lesson plans and professional development for K-12 teachers

The BetterLesson website is a large community for teachers around the country who come together to share lesson plans along with instructional strategies. The community boasts of 1.4 million members, including some of the most selective top educators of the country. The primary objective of the BetterLesson platform is indeed to help teachers give better lessons.

Their highly effective cutting-edge detailed lesson plans are made available to the community free of cost. Subjects covered include k-12 math, science, English, and blended learning, including learning at home.

BetterLesson also offers four professional development services, i.e., 1:1 coaching, design workshops, learning series, and learning walks for teachers who want to see dramatic results in student engagement and learning outcomes.

Stanford Online High School

Target: Teachers who want to transition to online teaching

Stanford Online High School offers free resources and considerations for effective remote teaching and learning for grades 7–12, including learning at home. This platform is particularly useful for schools or educators looking to transition to digital classroom online. Towards this end, Stanford Online High School administration has recently hosted a series of instructional webinars for educators worldwide on how to be effective in online teaching.

Over several modules Stanford Online High School shows teachers how to adapt their lesson or subject to an online environment. The modules cover best practices in online teaching, digital classroom example clips, sample lesson drafts, etc. The webinars also demonstrate how to use writing tablets and whiteboards in math teaching, tips for interaction in a language class and how to encourage conversation in an online classroom.
Alternative Media Teaching Resources
Sometimes, the focus of a teacher is not the content, but the effective delivery of content. That is, how to deliver the content in such a way that the learner grasps it more effectively. Gaming and visuals are cutting-edge teaching resources, and the worldwide teaching community agrees about their effectiveness. The question is where to find suitable games for teaching purposes. In this section, we provide education resources on this front.
Name
Summary

Edpuzzle

Target: Grade 6 - 12 teachers

Edpuzzle is a video-based platform used by teachers for remote learning. Edpuzzle allows teachers to create their own video lessons. If they find an interesting video on a platform, like YouTube to support their lesson, they can upload it on Edpuzzle and build a lesson around it along with quizzes. Edpuzzle allows teachers to check if students are watching the videos, section by section. This tool is a great way to add visual media content to a lesson. The basic version is free while the Pro Teacher version costs money. The main difference is storage. The Pro version allows the teacher to store a larger number of video lessons. The platform is suitable for 6-12 teachers.

Kahoot!

Target: K-12 teachers

Kahoot! is a free game-based learning platform that teachers can use to bring a fun element to instruction. Teachers can choose from over 40 million ready-to-play games on the website or they can make one of their own. The teacher can create multiple choice games related to a particular session. All the students can play as a class by entering the game code on their app or device. Kahoot! offers a variety of game types like quizzes, polls, word clouds, etc., to make the classroom engaging. Kahoot! even allows teachers to host video conferencing sessions to connect with students for online classes or via a big screen in a classroom.
Specialized K-12 Resources
Although standards-aligned, the specialized K-12 resources explore a different dimension in learning, including learning at home. These platforms recognize that traditional school education may be limited in certain ways. As a result, they do not do enough to expose students to certain critical aspects such as the importance of arts, current affairs, or the need for diversity and inclusion. The platforms in this section address that gap and help schools supplement curriculum in meaningful ways.
Name
Summary

The New York Times Learning Network

Target: 8 - 12 grade teachers looking for current-affairs based lesson plans

The resources for teachers provided by NY Times Topical is an opportunity for teachers to teach using their content. They offer lesson plans based on standard school subjects like English language, social studies, science, math, arts, and current events. In fact, the unique selling point of this platform is that teachers can find lesson plans on every subject intertwined with relevant current events. This helps students apply concepts to real world events quickly.

The website also offers educators with professional growth resources and webinars. The community of teachers on the NYT Learning Network share teaching strategies and ideas on the platform. This database works best for teachers working with 8-12-level students.

Tolerance.org

Target: K-12 teachers looking for material on anti-bias and inclusion
Tolerance.org is on a mission to reduce prejudice in American schools, and improve the school experience for children of backgrounds and communities by incorporating tolerance in the curriculum.

For any teacher in the US looking for study materials that emphasize social justice and inclusion in school communities, then Tolerance.org is the place to find it. There are free sources available for educators who work with K-12 students.

Their anti-bias education toolkit includes lessons, learning plans, student texts, student tasks, teaching strategies, plan builder, film kits and printable posters.

The Kennedy Center

Target: Art teachers

The Kennedy Centre is supported by the US Department of Education. They are a unique platform offering art-centric digital learning resources like lessons, articles, performance guides, instructions for teachers looking to introduce the arts into the curriculum. The Kennedy Center special arts & special education offers webinars and seminars as a professional service for teaching artists, art education workshops, and other resources free of cost on their website.
Conclusion
There is a deluge of amazing educational resources for the teaching community online. Such a small list won't perhaps do justice to the explosion of educational materials in this field. But this list of top free teaching resources for teachers is some of the richest repositories of free education resources. And the list is growing by the day. The names in this list are recognized as some of the most trustworthy names in the world of education. We hope you have found what you are looking for on this list.
Related Articles