The Ultimate Guide to College Board Scholarship Search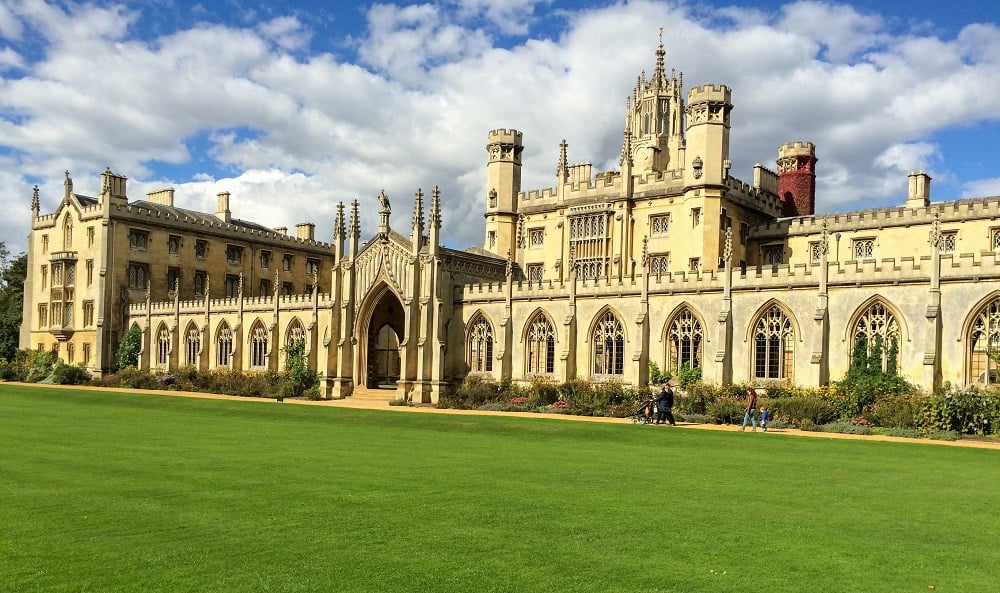 The search for undergraduate scholarships often starts with the highly competitive Preliminary SAT/National Merit Scholarship Qualifying Test (PSAT/NMSQT), organized by the College Board. That puts you in the race for the prestigious National Merit Scholarships. We have good news for you. The College Board Scholarships Universe for undergraduate studies is much wider than you think. They unlock several opportunities via their suit of assessments viz. SAT and PSAT. They also offer several resources to assist you with aids, grants and scholarships to reduce the financial burden of college education. If you're keen on qualifying for college scholarships to fund your undergrad studies, you're going to need this ultimate guide to college board scholarship search.
Before we dive in, let's understand why PSAT is important for college scholarship aspirers. Every year, 1.6 million students appear for PSAT/NMSQT during the fall of junior year. This test, which the College board positions as a pre-test for SAT, is actually a competition for the prestigious National Merit Scholarship. Out of all the PSAT entrants seeking merit-based scholarships, only about 1% qualify. Out of these, only about a 0.5% get awarded merit scholarships. And, of these, only 0.15% win the National Merit Scholarship.
However, there are several other undergraduate scholarships up for grabs via the College Board as well. They are offered by schools, employers, individuals, private companies, non-profits, communities, religious groups, and professional and social organizations. These comprise both need based scholarships and merit-based scholarship. In addition to this, the College Board offers the Student Search Service to bring private scholarships to you. The scholarship search tools to help you expand your reach. This article will serve as your strategic guide on how best take full advantage of everything that the College Board Scholarship Universe has to offer.
How to Begin the Academic Scholarship Search
The Student Search Service List
The Student Search Service is one way in which students in the US are initiated into the world of academic scholarships. As per the College Board, the Student Search Service is a free and voluntary program. It connects students with information about educational and financial aid opportunities from nearly 1,900 eligible colleges and universities and other educational programs.
How to opt in for the College Board Scholarship Search Service
There's a question in the "pre-administration" period of the PSAT/NMSQT and SAT, asking for your permission to share data. So, if you want to start receiving information about scholarship programs in your mailbox, you need to check that box saying "YES". If you opt in to Student Search Service and you qualify, the system will invite you to apply for scholarships. The information you submit will be passed on to those 1,900 institutes and scholarship programs. You will be asked for street and email addresses, racial/ethnic background, gender, religion, potential college majors; estimated grade point average, level of parental education, and parental military service. These institutes have to pay the College Board per candidate name. While questions have been raised about the College Board making money out of your data, the advantage is that you get vital information about college scholarships that you might otherwise miss out.
Preparing a list of scholarships
Remember that only 2,500 students become National Merit Scholars. So, unless you're dead sure that you're going to be one of them, it may be worth gathering some information and putting together a list of scholarships that you can be eligible for. You will have a flood of college and university brochures and scholarship programs including college scholarships, corporate scholarships, minority scholarships, university scholarships, etc. But this is free scholarship information and your opportunity to earn some dollars against your achievements. Many in the scholarship universe go unclaimed every year. You can deal with the email bombardment for the opportunity of some cash, right? Plus, you can opt out of the Student Search Service any time you want.
PSAT Race for Merit-based Scholarships
PSAT/NMSQT is mainly a SAT practice test. High school students take this to enter into the country-wide competition for the National Merit Scholarship.
Read more about How You Can Win a National Merit Scholarship
The National Merit Scholarship Program
The National Merit Scholarship Program gives a one-time award of $2,500 towards the student's freshman year of college. It's not renewable. It's neither a full ride scholarship nor a full tuition scholarship. However, after this initial $2,500 amount, you get access to a variety of high-dollar scholarships. That makes all the massive effort fully worth it. Even colleges display their "National Merit Scholars" as a matter of pride.
Corporate-sponsored merit scholarships
National Merit Scholarship Corporation administers corporate scholarships awarded to 1,000 NMS finalists. About 220 corporations, company foundations and businesses and NMSC's own funds support the program. Corporates Scholarships are offered to children of a sponsor's employees or members. Corporates Scholarships are also offered to residents of a community where a company has operations or for students with college major or career plans the sponsor wishes to encourage. These can be renewable awards that cover up to four years of undergraduate study. They can also be one-time academic scholarships that provide a single payment when recipients enter college.
Corporate scholarship awards can range from $2,500 to $5,000 for a single payment and $1,000 to $10,000 for renewable awards. Some of the prestigious corporate scholarships include Northrop Grumman Scholarship, Walgreen Co. Scholarship, Boeing Scholarship, Chevron Scholarship, etc. The big advantage with corporate scholarships is that they don't normally pose restrictions on the college you join.
College-sponsored merit scholarships
In addition to corporates, approximately 180 colleges and universities provide National Merit Scholarships to around 4,000 students. If a student who has advanced to Finalists status plans to attend a college that is sponsoring the award, he/she may be eligible for College-sponsored Merit Scholarships. The monetary value varies college to college. They are typically four-year renewable awards ranging from $500 to $2,000 per year.
Most of the college scholarships are not full ride scholarships. Some of the colleges that offer free tuition or full-ride scholarships are Texas A&M, University of Oklahoma, Auburn University, University of Arizona, University of Tulsa, Baylor University, etc. If you notice, these are not schools with the topmost college rankings. Because, top schools like Harvard and Princeton don't sponsor National Merit Scholarships at all. Admitting National Merit Scholars is a valuable publicity that top schools don't need.
As a general principle, if money is not a major concern for you, go to the best school that you can get with your score. It is a good idea to pay for college out of your own pocket rather than compromising on the ranking of the school for a scholarship. Besides, there are several financial aid packages to explore if you need them. Remember, once you graduate from a great school, you can easily recover that money in your career.
Special Scholarships
A Special Scholarship is a corporate-sponsored award. They are awarded to outstanding students who aren't Finalists. To be considered for a Special Scholarship, you must meet the sponsor's criteria and the entry requirements for the National Merit Scholarship Program. They also must submit an entry form with the sponsor.
Scholarship Partners of the National Merit Scholarship Corporation
The National Merit Scholarship Corporation connects you to over $350 million in additional scholarships for qualified students from all major demographics. The awards ranging from $2,000 to full tuition or full ride scholarships are made possible through National Merit Scholarship Corporation's partnerships with 24 leading scholarship providers. When you opt in for the Student Search Service, you are automatically connected with these scholarship partners. If you qualify as per their criteria, you'll receive an invitation to apply.
Most of these partner institutions grant need based scholarships or minority scholarships. These academic scholarships focus greatly on racial, ethnic and economic inclusion, furthering the mission of diversity on campuses across the US.
Some of the most prestigious institutions offering big awards for Black scholarships and African-American scholarships are Ron Brown Scholar Program and United Negro College Fund (UNCF). The Gates Scholarship is a full ride scholarship on merit for minorities. Jack Kent Cooke Foundation and Horatio Alger Association are renowned partners offering need based scholarship. Some of the country's most prestigious merit based scholarships are obtainable through NMSC's partnership program. They include the Coca-Cola Scholarship and Boettcher Foundation scholarships .
The College Board Opportunity Scholarships
The College Board recently introduced a unique microscholarship opportunity that rewards merit but with a very different approach. The system rewards you for adhering to process rather than achieving an outcome. This scholarship program is open to all students and doesn't require an essay, application, or minimum GPA. By design, the system recognizes students' effort and initiative in getting into college. It lays out six simple steps that all students would naturally take to get to college. All you're required to do is to complete those key steps. Each step will earn you a chance for a college scholarship. Doing all six will earn you a chance to win $40,000 for their college education. It's like winning a cookie for every step involved in making a cookie!
Six actions to college board scholarships:
Building a college list: students start by exploring colleges they're interested in (600 'Build Your College List' scholarships each worth $500)
Practicing for the SAT: students use Official SAT Practice on Khan Academy (1,500 'Practice for the SAT' scholarships each worth $1,000)
Improving SAT scores: students show how practice pays off by improving their scores (150 'Improve Your Score' scholarships each worth $2,000)
Strengthening their college list: students make sure their list has a mix of academic safety, fit, and reach schools (400 'Strengthen Your College List' scholarships each worth $500)
Completing the FAFSA (Free Application for Federal Student Aid): students fill out the free government form to apply for financial aid (800 'Complete the FAFSA' scholarships each worth $1,000)
Applying to colleges: students apply to the colleges they want to attend (500 'Apply to Colleges' scholarships each worth $1,000)
This $25 million program was introduced in 2018. In Apr 2020, the first batch of twenty-five student winners from across the country earned a $40,000 scholarship for completing all 6 college planning steps laid out in the program.
The College Board Scholarship Search Engine
The College Board scholarship search claims to connect students to scholarships and other financial aid and internships from more than 2,200 programs, totaling nearly $6 billion. Students can find and apply for a list of scholarships that match their goals, hobbies, interests and background. On this tool you can refine your scholarship search by keyword or by filling out personal information. They include things like minority status, disability status, religious affiliation, veteran status, and club/organization membership. The search engine then finds scholarships that match the personal characteristics you've entered. The details of demographic information you provide will determine the quality of the search results. This platform compares with other online scholarship search platforms like Fastweb and Scholarship.com.
Can't game the system but can get a head start
As you can see, the College Board scholarship universe extends well beyond the National Merit Scholarship. But winning an undergraduate scholarship requires time and effort. There are hardly any shortcuts. Therefore, if you're keen to fund college through aid or scholarships, make sure you start early. There is a lot of information to keep up with, to assimilate and to process. The trickiest part when you apply for scholarships is to assemble all the material needed to put together a strong application. If you're applying for merit-based scholarships, in particular, a lot depends on subjective aspects of your application and the evidence you provide in the form of recommendations, certificates, etc.
For need based scholarships or minority scholarships, the main thing is you should not miss application deadlines whilst also putting together a strong application with the requisite proof documentation. There are only a limited amount of Scholarships. So, to improve your chances of winning, you must apply sooner. The only way you can get the best out of the plethora of academic scholarships is to plan ahead and to stay on top of things. Be sure to check out ViTutors.com, to get help from online test prep tutors and scholarship and financial aid experts as per your budget.
Related Articles
Top 10 Merit Based Scholarships for High School Seniors
How You Can Win a National Merit Scholarship
Top 10 Minority Scholarships for High School Students