5 Reasons to Hire Personal Algebra Tutor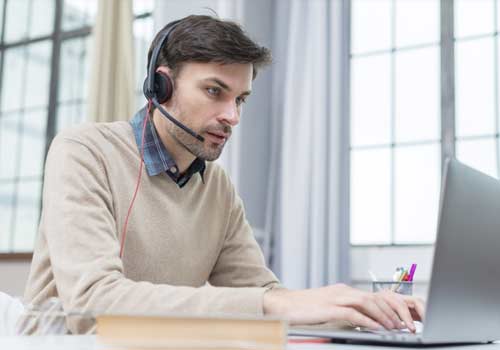 One of the scariest subjects for today's generation happens to be mathematics. When a child struggles with math, it becomes frustrating for the child as well as for the parents. With so many tasks to juggle with, it is getting increasingly difficult to pay enough attention to our children with their homework needs in addition to everything else. That is why many parents think of personal algebra tutor as a way out of this jam.
In today's competitive world, a child has a lot on his plate. From academics to extra curriculum activities, teachers as well as parents expect a lot from kids. The complexities in the subjects with every passing grade makes it even more difficult, but especially in math.
Many kids make it through math classes in junior grades. However, the challenge starts in middle school. With the introduction of algebra, kids begin to struggle with the subject. At this point it is important to make sure that they can grasp the basic concepts so that they don't face any problems in the future.
To overcome such stressful times at higher grades, hiring a personal algebra tutor seems like a good option. Whether your child needs pre algebra tutor, algebra 1 tutor or algebra 2 tutor, a little extra support in getting the concepts right will take your child a long way. It is crucial to pay enough attention during these times to ensure that the child forms a good foundation for the challenges ahead.
An algebra tutor will not only assist your children with their homework needs but also prepare them for complicated problem-solving methodologies. The tutor may even help them love the subject itself. If you still are unsure about hiring a personal algebra tutor, here are 5 reasons to convince you to hire one:
1. Thorough Foundation
Whether we talk about academics or sports, getting the foundation right is one of the most important aspects. If a child is struggling to get the basics right, proceeding to advanced level is almost impossible.
In a class full of students, a teacher is unable to figure out if everybody has understood the basic concepts. No matter what, the tutor needs to continue with the teaching to cover the syllabus in a limited time. As a result, kids tend to suffer in the long run due to missing concept clarity at many levels.
However, this is not the case with a private tutor. Once hired, he will ensure that the child has a deep understanding of the basic concepts before proceeding to the next ones. Since a lot of other mathematical concepts are connected with algebra, it is of utmost importance to nip any problems with algebra in the bud.
The child can be completely honest about not understanding a concept in front of a home algebra tutor or online algebra tutor. He can ask as many questions as he wants without the fear of being judged by his peers. This will result in gaining a stronghold of the subject and maintaining a healthy rapport with the teacher.
Depending on your child's advancement in the subject, you have the flexibility to focus on different levels of algebra, from hiring pre algebra tutor to advanced tutors.
2. One-on-one Attention from Algebra Tutor
When we talk about subjects like mathematics, not everybody has the same grasping power. While other subjects can be crammed, mathematics needs a deeper understanding of the concepts. This cannot be achieved easily in a class full of kids.
Distractions like constant chatting with friends, lack of personal attention from the teacher, or ambiguity in concepts hinder the learning process. This is the reason why one-on-one attention from a private tutor is required for enhanced learning.
In private tuition, whether it is with pre algebra tutor, algebra 1 tutor or algebra 2 tutor or something higher, your child will get to spend one-on-one time with the teacher without any distractions. The intense sessions will help the tutor identify the specific concept that a child is struggling with. Unlike a class setting, they can go ahead with their own pace without having to worry about others.
Not all kids are confident enough to get the doubts clarified in a regular class; private tuition is perfect to overcome this problem. Apart from covering the regular syllabus, they can introduce new concepts as well. This is how your child will stay ahead of the class and well-prepared for future sessions.
3. Boost in Test Scores and Confidence
We often say that knowledge is more important than test scores which is quite true. But what we forget is that lower test scores can mean fewer opportunities lower confidence for your kids. This can lead to a lack of motivation to study any subject which can be troublesome for both kids and parents.
With a private tutor, the child is likely to develop a better understanding of the concepts and overcome the lack of motivation which are so often intimately linked. In one survey, students have shown almost 90% improvement in test scores within a few months of hiring an algebra 1 tutor.
A private tutor focuses on the individual learning style and curates lesson plans according to your child's needs. These well-curated plans result in enhanced test performance and deeper conceptual understanding. Good test scores will boost their confidence as well as increase their interest in the subject.
The test and quizzes will improve basic understanding gradually and can also prove to be beneficial in preparation for standardized tests. From providing support with the homework to preparing kids for the tests, parents with private tutors can sit back and relax without having to worry about anything.
4. Convenience and Flexibility
In a class full of students, the child is under the constant pressure to keep up with his peers. In case he is unable to understand a concept, he needs to move on the next level without giving it a thought. However, this is not the case with private tuitions.
Private tutoring offers immense flexibility and convenience not just for the student but for the teacher as well. The tutor has the freedom to cover all concepts as per the special needs of a child. Classes can be easily planned, depending on the level of attention required for a concept.
For instance, there can be six lessons planned for a week to cover two concepts. Going by the school's approach, the teacher will dedicate three lessons to each concept. However, your child might be able to grasp one concept within one lecture but require four more for the other. This can be easily accommodated in private tuition rather than a classroom setup.
Instead of sticking to a fixed schedule, the sessions can be planned as per the child's understanding. In fact, it also saves time and money for parents as they do not have to make changes to their work schedules. A skilled tutor will be beneficial to your child as well as to you by freeing up your valuable time and attention from your kid's education needs.
5. Ease in Transition with Algebra Tutor
If your family has just moved into town, the kids might find it a little difficult to settle in. When it comes to going to a new school with a new curriculum, they tend to deal with a lot. The social pressure of being the new kid can result in affecting their academic scores.
The same situation can happen when students in a given area are pulled from different schools and fed to a higher school. This can happen, for example, when elementary school students from different schools enter a middle school, or middle school students join high school. Coming from different schools, the students may not have the same experience academically.
A private tutor can ease this transition. Sometimes, the curriculums in different schools can be poles apart. The concepts being taught in the new school might not have been covered at all in some of the previous schools.
The constant attention from a math tutor can help them catch up to these new concepts. The tutor will ensure that the child has not only caught up with the syllabus but is also able to understand every word of it. Such unique teaching ways can help the kids in retaining difficult concepts for a long time.
Some Ask, How Do I Find a Top Algebra Tutor Near Me?
 If by now you are convinced that your child needs a private tutor in his life, the next step is to find the right algebra tutor near me. Finding a tutor best in the field and well suited for your unique needs does sound like a challenge. So, we present to you a checklist that can help you find the perfect algebra tutor for your child.
Before we begin with the qualities of a tutor, there are two approaches you can take. The first one is finding an offline algebra tutor and the second is an online algebra tutor. In the first case, an algebra tutor will sit with your child face-to-face across the table to deepen his understanding of the subject. An online algebra tutor, on the other hand, will do the same job over a video call using platforms like Skype, Zoom, etc. These days, plenty of tutors service students online and offline. To find one, just search for 'algebra tutor near me.'
Depending on your convenience, you can choose either of these approaches. The best part is that both of these tutors will be able to help your child within the comfort of your home. So, once you have chosen a tutor with the best skill, you can relax and not worry about this aspect of your life.
Below, let's have a look at the most sought-after qualities needed in a tutor:
Teaching Ability:
The foremost thing needed in good teachers is their ability to teach well. Everybody knows that not everyone has the gift of teaching and some happen to be better than others. A great teacher should have the skill and ability to transfer information to your child successfully.
Finding the right teacher especially in a subject like math can be very tricky. You need to ensure that he is able to understand the needs of your child and change his/her style accordingly.
Also, you need to pay attention to your child's current standing in the subject. Keep a check on whether your child needs pre algebra tutor, algebra 1 tutor or algebra 2 tutor or higher and hire someone accordingly.
Communication Skills:
No matter what qualifications they hold, if a person is unable to communicate well, he/she is of no use to you. You need to pay extra attention to this quality because complex concepts of algebra require exceptional communication skills.
It's not just about being able to explain the concepts but also to make the child feel comfortable in expressing his needs. A friendly but firm tutor will be able to convey the right information while making the environment comfortable and enjoyable.
If you find a tutor capable of getting your child's learning style and communicates the material effectively, do not let him go.
Patience:
When it comes to mathematics, patience is the key. Making a child learn basic concepts can be difficult and require time and patience. As a parent, you might have experienced it as well and it can be another reason for hiring a tutor.
A patient tutor will be able to make your child understand the concept deeply and help him retain the information for a longer period. However, if the tutor himself is frustrated, it will make your child uncomfortable and will not be able to learn anything in the process.
So, it is important that the child has the right bond with the teacher for effective learning.
In some cases, you can also opt-in for teaching trials offered by different private tutors, online algebra tutor included. They take a trial session with your child to understand his/her needs and to see if the child is comfortable with them. These sessions will help you in picking the right tutor for your child's learning style.
These days, the most effective way to find tutors is through search engines. Just type online algebra tutor near me and you will see a list of available tutors online and offline. You can contact them and attend their trial sessions to pick the best fit.
Conclusion
Finding a tutor who is passionate about the subject and dedicated to teaching your child can do wonders to your child's academics. The right tutor can make your kid fall in love with a subject your kid thought he/she hated the most.
In this competitive world, it is important to make your child stand out of the competition. A private tutor will assist you in every step of the way to achieve your goals. As a parent, you need to ensure that your children get the attention they deserve by doing everything in your power to make things easier for them.
Hire a private tutor today to not just make your child's future bright but also make your present life carefree too!
Related Articles
Why You Should Hire Online Calculus Tutor
Top 10 Benefits of Private Tutor
Additional References